Here's How Democrats Can Stop Trump From Running For President In 2024
KEY POINTS
Democratic lawmakers could use the 14th Amendment to stop Trump from running for president
To use the 14th Amendment, the Democratic Party could file a lawsuit against Trump
Trump has previously been impeached for inciting the Jan. 6 riot at the Capitol
Democratic lawmakers could use the 14th Amendment to keep former president Donald Trump from running for the presidency again in the 2024 election, according to an opinion piece.
Section 3 of the 14th Amendment states that a person is disqualified from being president, vice-president, senator or representative in Congress if they participated in an insurrection or rebellion or aided such acts against the United States while holding federal office.
To use the 14th Amendment, the Democratic Party could file a lawsuit against Trump in federal court, seeking a ruling that Trump participated in the Jan. 6, 2021, Capitol insurrection and an order that would disqualify him from running even as a candidate for the presidency. Trump can then choose to fight the lawsuit or claim the Fifth Amendment privilege against self-incrimination, according to an opinion piece written by Alan B. Morrison and published by The Hill.
Trump was impeached by the House of Representatives in January for a charge of "incitement of insurrection" after a mob of his supporters stormed the Capitol in the final days of his office. The riot led to the death of five people, including a Capitol police officer.
Section 3 of the 14th Amendment, however, can be overturned if two-thirds of each House grants him amnesty through a vote. The process would require Republican senators and representatives to go on the record on whether Trump should still be allowed to run for the presidency in 2024 despite evidence pointing to him playing a key role in the Capitol riot.
As of Sunday, Trump has yet to formally announce his plans for a 2024 bid for the presidency. However, Trump has reportedly been holding secret dinner gatherings with high-profile supporters to discuss his plans for the 2024 election, including when he should announce his political comeback.
Trump has also discussed with associates his plans to run for the presidency again to reportedly protect himself from criminal probes. "[Trump has] spoken about how when you are the president of the United States, it is tough for politically motivated prosecutors to 'get to you," a person with knowledge of the discussions told the Rolling Stone.
Elaine Luria, a Virginia congresswoman and one of the seven Democrats on the House Select Committee, said Trump running in 2024 would not blunt their investigation into his role in the deadly Capitol riot. While the committee itself cannot charge Trump, it can recommend federal prosecutors to do so. It is presently unclear whether the Justice Department plans to charge Trump for attempting to overturn the 2020 election results and inciting the Jan. 6 riot.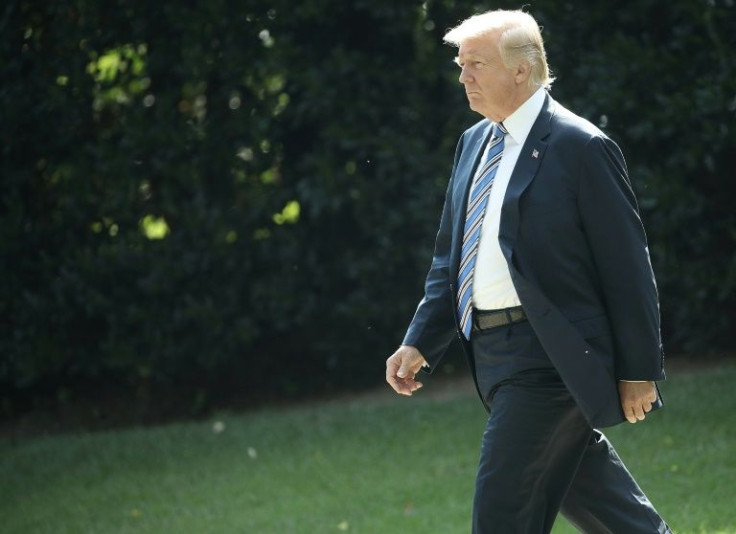 © Copyright IBTimes 2023. All rights reserved.
FOLLOW MORE IBT NEWS ON THE BELOW CHANNELS