Here's Why TXT's Yeonjun Told Filipino Fan 'You Saved My Life Too'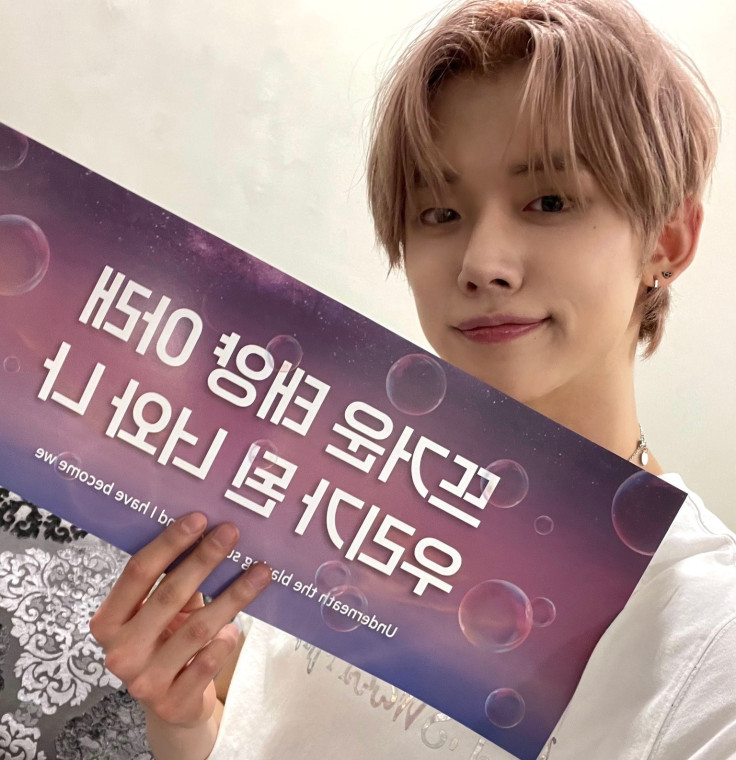 KEY POINTS
TXT recently concluded its "Act: Sweet Mirage" world tour in Bulacan, Philippines
Yeonjun had a heartwarming interaction with a fan after reading the latter's banner
Yeonjun mouthed the words, "Thank you... You Saved my life too," toward the fan
Tomorrow x Together (TXT) member Yeonjun shared a heartwarming interaction with a fan during the group's concert in the Philippines after the latter thanked him for saving her life.
On Sunday, the quintet — who debuted under BigHit Music in 2019 — held the last stop for its "Act: Sweet Mirage" world tour at the Philippine Arena in Bulacan, where they performed before thousands of Filipino fans and even celebrated member Huening Kai's 21st birthday.
During one segment, where the TXT members roamed the stage to interact with fans — known as MOAs — and read their banners, Yeojun noticed a banner that read, "Yeonjun, you saved my life!" as seen in a video uploaded by the lucky fan, whose handle is @yeonjpeg on Twitter.
The sign immediately put a smile on the 23-year-old singer's face. He also scrunched his nose, seemingly holding back tears from the message. Surprisingly, Yeonjun responded, "Thank you... You saved my life too," which sparked admiration from the fan.
The fan captioned the post, "Yeonjun saw my sign and said, 'Thank you, you saved my life too.' I will forever hold onto this core memory." It has since accumulated over 123,700 views and 6,826 likes on the platform.
After the video went viral, several fans thanked the user for giving such a heartwarming message to Yeonjun. Others shared that they also felt emotional while watching the video.
"Genuinely, I'm crying since the very first minute I saw this, thank you so much for this beautiful banner," one user wrote, while another commented, "Thank you for doing this. I'm very happy that he saw your message, this is so heartwarming."
"Well deserved! I'm glad he knows how much he means to [you] and to MOAs," a third user added.
A different user commented, showing support, "I'm glad you shared such a beautiful moment."
"Yeonjun is so genuine when it comes to MOA, this video, the other one [where he was] screaming I love you so loud that we heard him with no mic and a lot [of] others prove it. His eyes speak, he is so pure, and I am so happy he knows what he's done for us," a fifth user stated.
"I'm tearing up. This man is so grateful for MOAs to be there and support them, we can notice his profound love for us every time he's talking about MOAs, he will forever be the sweetest to us, and I wish people could see this side of him as easily as we do. He deserves the world," a sixth user quipped.
Many users also mentioned how much Yeonjun inspired them and saved countless lives over the years, describing him as their "healing" and the "sweetest human being on earth."
Following TXT's show in the Philippines, the group also trended on Twitter under the hashtag "#TXTinBulacan." Fans took to the platform to share some of the best moments from the concert, including their blue flower surprise for the five members: Yeonjun, Soobin, Beomgyu, Taehyun and Huening Kai.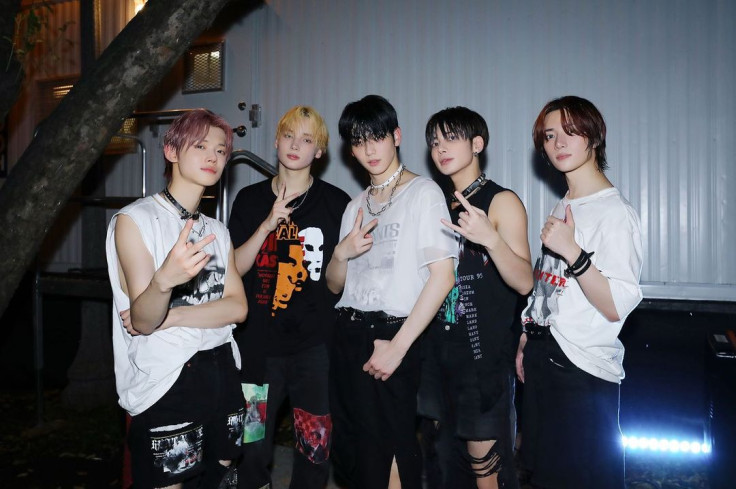 © Copyright IBTimes 2023. All rights reserved.