HERS Advisors: Leveling The Playing Field In Tech And Legal Recruitment
* This is a contributed article. The IBTimes news staff was not involved in the creation of this article and this content does not necessarily represent the views of IBTimes. When you buy through links on our site, we may earn an affiliate commission. Here are our
T&C
. For licensing please
click
here.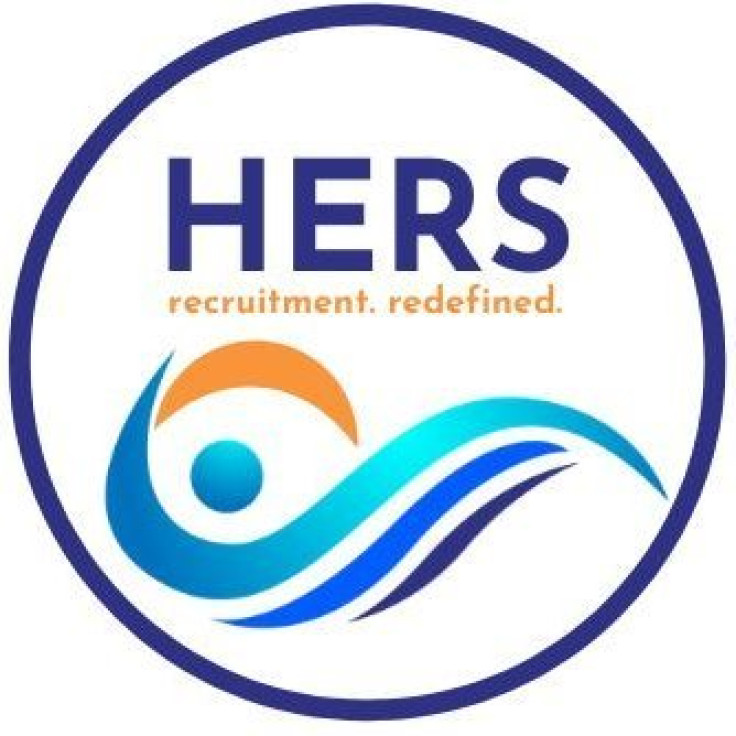 HERS Advisors is a woman-owned recruitment and consulting firm that is seeking to redress this lack of diversity with a proactive approach.
HERS Advisors
The IT industry and law firms have historically been the bastion of white males. According to the latest statistics from the US Equal Employment Opportunity Commission (EEOC), men hold 75% of tech jobs and are offered 3% higher salaries than women. The legal field is a little better when it comes to junior positions, but with regard to equity partners, minorities accounted for only a little over 10% in 2020.
HERS Advisors, a woman-owned recruitment and consulting firm, while staying true to its ethos of skills-based recruitment, is seeking to redress this lack of diversity with a proactive approach. Their focus is on promoting diversity, equity, belonging, inclusion and accessibility through sourcing and recruitment of skilled professionals in the Legal, Healthcare IT (HIT) and Information Technology (IT/IS) sectors.
The two co-founders of the firm, Deirdre Hudson and Christy Moore, are both highly experienced recruitment executives. Cumulatively, they have close to 30 years of experience in the recruitment industry and an extensive network of contacts. While Deirdre specializes in legal recruitment, Christy deals with tech and Healthcare IT recruitment.
Coming from a family of attorneys, Deirdre is well equipped for legal recruitment. She realized early on that the practice of law was not for her, and opted to take up legal recruitment. After working for an international recruiting firm where she was awarded Leader of Growth, she worked in progressively senior roles in recruitment and became Director of Strategic Legal Solutions for a large national corporation, before teaming up with Christy to set up HERS Advisors. During her stint at the firm, Deirdre won the national level President's club award six times. To add to her DEI credentials, Deirdre has completed a degree certification in DEI from Cornell University.
Christy took a different route into the recruitment field. An archeologist by training, she worked for Aston Carter International in Dublin, the Silicon Valley of Europe and headhunted executives for multinational IT corporations like Amazon and HP. She then moved back to the US and worked for several consultancies, as well as running her own business, before joining Deirdre to set up HERS Advisors. Christy, too, has won 5 Salesperson of the Year awards during the course of her career.
Commenting on what makes their approach to recruitment different, Deirdre Hudson, co-founder of HERS Advisors said, "During the pandemic, our career paths met at a crossroad. Our experience was in fields where there was a lot of inequity. Confined indoors due to stay-at-home orders, we became acutely aware of the disconnect between different underserved communities and the overall population and corporations as a whole. This was also at a time of social unrest with the growth of the #BlackLivesMatter movement and increased emphasis on diversity, equity and inclusion. We felt that with our history in the industry, and our network of contacts, we could set up an organization that could make a positive impact in this space.
At HERS Advisors, while the main emphasis is on skills-based recruiting, the firm also partners with certain groups that allows them to advance the cause of minorities within the industries they cater to. The legal and IT industries have historically been skewed in their recruitment approach and the goal of HERS Advisors is to change this narrative, especially when it comes to women and minorities.
HERS Advisors works with many candidates in IT and the legal field who are working parents, including single moms, and are seeking work-life balance. The firm consciously makes an effort to find them opportunities within firms that are understanding of their needs. The same goes for candidates of color from underserved communities who are looking for opportunities to grow and expand their knowledge and be in a space that's receptive and celebratory of their culture. HERS Advisors also works with firms to follow a DEI oriented plan of action, if a firm contacts them for this purpose. The focus is on providing both clients and job seekers with honest and ethical services, hence the name HERS stands for Honest. Ethical. Responsible. Solutions.
Concluded Christy Moore, co-founder of HERS Advisors, "We are both acutely conscious of the inequity in our unique spaces". Deirdre adds that, "The legal field has made significant progress with more firms trying to attain the Mansfield Rule Certification, but in the IT field, equity is still a challenge". Christy continues, "Organizations are realizing that celebrating and welcoming diversity is important to attracting and retaining talented people and can significantly enhance productivity and employee engagement. We can't rewrite history, but we are committed to leveling the playing field by following a balanced approach in our recruiting. We work hard to stay free of unconscious bias to ensure that the hiring process is honest and ethical. It is all about changing the narrative. Our goal is to make a difference while also keeping an eye on the bottom line."
About HERS Advisors:
HERS is a woman-owned, mission-driven strategic sourcing and recruitment firm that is seeking to promote diversity, equity, inclusion and accessibility in the Legal, Healthcare IT (HIT) and Information Technology (IT/IS) sectors through proactive sourcing and recruitment of skilled professionals.
Media contact:
Name: Deirdre Hudson
Email address: hello@hersadvisors.com
© Copyright IBTimes 2022. All rights reserved.
FOLLOW MORE IBT NEWS ON THE BELOW CHANNELS