High Court Rejects Lawyer's Petition for Charges Against Veena Malik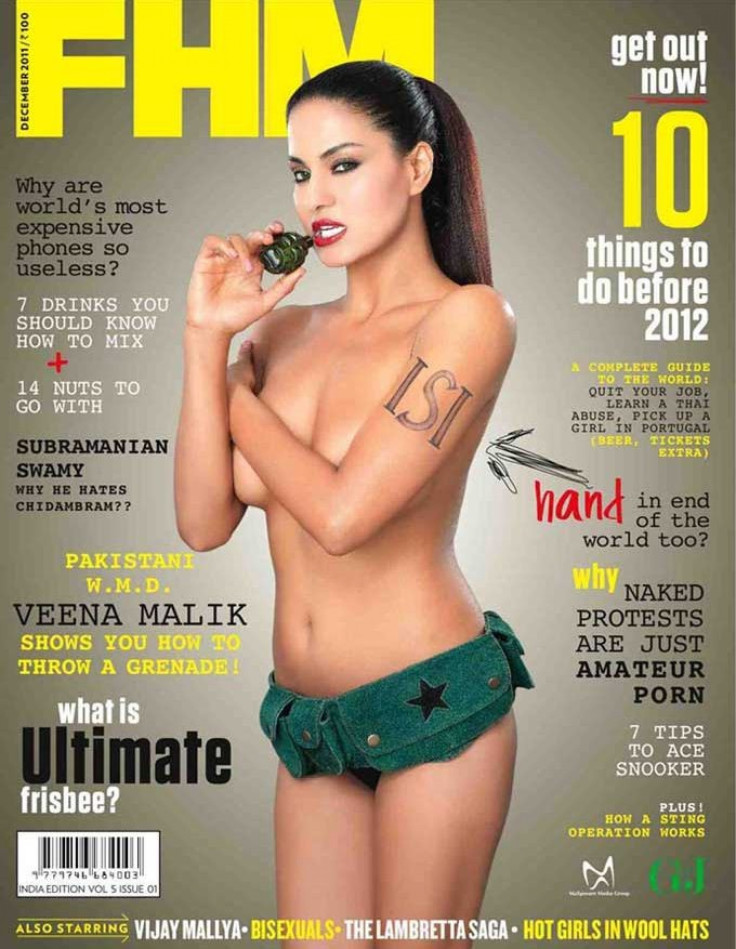 A Pakistani court on Thursday rejected a petition from a lawyer asking that authorities be directed to file charges of obscenity and sedition against actress Veena Malik.
The Hindustan Times reported that the lawyer Salimullah Kahn filed a petition against Malik in the Islamabad High Court on Wednesday. He also asked that Malik's passport be confiscated because she has been caught up in a nude photo scandal with India's edition of the FHM magazine.
Kahn argued that Malik should be tried for obscene acts, sedition, defamation and for wearing clothes and using equipment used by Pakistani personnel, the Hindustan Times reported.
A nude photograph of Malik, a Pakistani model and actress, appeared on the December issue of FHM magazine. The actress has said she never posed nude for the magazine and that it was a morphed photograph.
Lawsuit Against the Magazine
She has filed an almost $ 2 million (Rs 100,000,000) lawsuit against the magazine for damages.
However, the magazine's editor Kabeer Sharma has said Malik's photographs were never altered and that it is her body that is on the cover. He has released two nude photographs of Malik on the cover of the magazine and has threatened to release more.
The first photograph showed Malik completely naked wearing an ISI tattoo. ISI is the abbreviation for Pakistan's Inter-Services Intelligence, an agency that has been accused of spying.
The second cover photo of Malik shows her wearing a green boy shorts and holding a grenade between her teeth.
New Picture from the @fhmindia shoot with #veena out tomm, Sharma tweeted on Sunday. And one every day for the next six days. Eat that.
Sharma has also said the he plans to respond to Malik's lawsuit with a lawsuit of his own.
Court Can't Take Action
In rejecting Kahn's petition the Pakistani high court has said that it cannot take action because the photographs were published in another country, the Hindustan Times reported.
The report also noted that Kahn has argued in the petition that the actress' conduct was controversial and shameful for everybody in Pakistan. He noted also that she has crushed all standards of Islamic cultures and morality.
She is carrying an inscription on her arm, that is ISI in bold letters, and she is also proclaimed as a weapon of mass destruction by the magazine, Khan told The News daily, as reported by the Hindustan Times. Thus she has defamed the country and its institutions.
Kahn has also reportedly asked the court to order Malik's return to Pakistan.
There have been reports that Malik might lose her citizenship or be sent into exile and that her father has disowned her.
© Copyright IBTimes 2023. All rights reserved.