Hillary Clinton Email Scandal Timeline May Extend Through Election Day 2016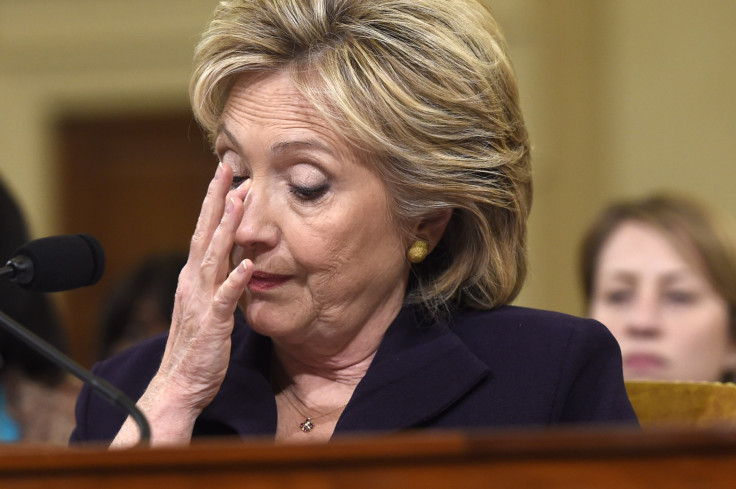 The controversy surrounding Hillary Clinton's use of a personal email account and private server during her State Department tenure will likely continue through Election Day, making it well over two years since the entire episode was prompted by how the former secretary of state handled the 2012 Benghazi attack in Libya.
Clinton has been grilled on Capitol Hill, defended by her husband and even tried to make light of the situation Monday night during an appearance on the "Jimmy Kimmel Live!" show, but her presidential rival Donald Trump seems to be taking every opportunity available to highlight what he has described as her compromising national security.
Despite the FBI characterizing Clinton's handling of the emails as "extremely careless," Director James Comey said "we did not find clear evidence that Secretary Clinton or her colleagues intended to violate laws governing the handling of classified information."
On the surface that may have seemed to be the end of it, but Comey's announcement last month didn't deter Trump, who has since called for an independent prosecutor to investigate Clinton's handling of the emails instead of the U.S. Department of Justice.
"After the FBI and Department of Justice whitewash of the Clinton email crimes, they certainly cannot be trusted to quickly or impartially investigate Hillary Clinton's crimes," Trump said Monday.
Those comments underscore Trump's frequent calls for a deeper investigation into the matter, including late last month when he seemed to urge Russia to hack the former secretary of state to find tens of thousands of additional emails he said Clinton illegally deleted.
"Russia, if you're listening I hope you're able to find the 30,000 emails that are missing. I think you will probably be rewarded mightily by our press," Trump said July 27. After some called his comments treasonous, Trump would later say he was being sarcastic.
A closer look at Clinton's email controversy from its inception to the present provides more than a snapshot of the current state of politics and has proven to be one of Trump's most reliable attack dogs against her.
A detailed timeline of the scandal follows below.
Hillary Clinton's Email Controversy | Graphiq
© Copyright IBTimes 2023. All rights reserved.