Hillary Clinton Is New Global Public Affairs Professor At Columbia University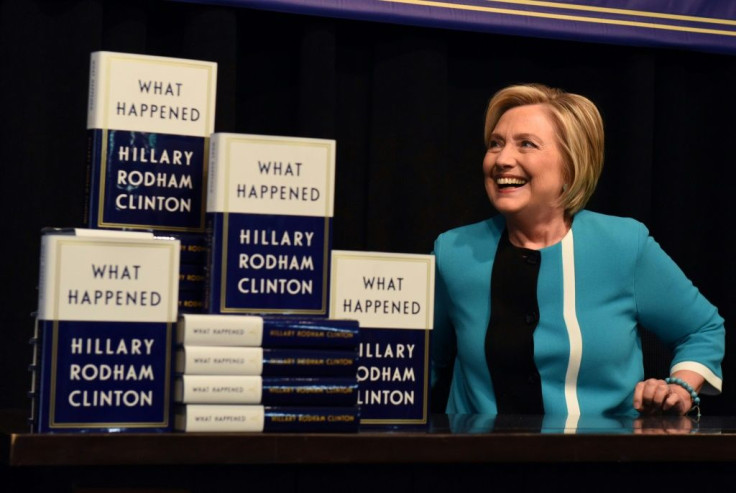 KEY POINTS
Former Secretary of State Hillary Clinton would begin her teaching and fellow duties on Feb. 1
Clinton would lead efforts "to convene outstanding policy thinkers" at Columbia University's SIPA
Clinton received an honorary degree from Columbia University in May last year
Former Secretary of State Hillary Clinton is set to join Columbia University as a professor at its School of International and Public Affairs (SIPA) and a presidential fellow at Columbia World Projects on Feb. 1.
Clinton, the former first lady, senator from New York and 2016 Democratic presidential nominee, said she was "thrilled" to work at the prestigious school next month.
"Columbia's commitment to educating the next generation of policy leaders—and helping to address some of the world's most pressing challenges — resonates personally with me," Clinton said on her Twitter account. "Thrilled to join this community."
In Columbia President Lee Bollinger's message to the university's community, he described Clinton as "unique" and "exceptional."
"Given her extraordinary talents and capacities together with her singular life experiences, Hillary Clinton is unique, and, most importantly, exceptional in what she can bring to the University's missions of research and teaching, along with public service and engagement for the public good," Bollinger said, The Hill reported.
Keren Yarhi-Milo, the dean of Columbia University's SIPA, said Clinton would lead efforts "to convene outstanding policy thinkers from around the world."
Clinton would also help Columbia World Projects to "explore the fundamental questions" to advance democracy and engage with women and youth.
Wafaa El-Sadr, Colombia Global's Executive Vice President and CWP director, said she looks forward to welcoming the "extraordinarily accomplished global leader" Clinton in her research initiative.
Last May, Clinton received an honorary Doctor of Laws degree from Columbia University and spoke at the Class of 2022's commencement exercises.
In 2020, Clinton became the first female chancellor of Queen's University Belfast.
After losing to Donald Trump in the 2016 presidential race, Clinton spent her time in some political activities, published books and became involved in several media ventures.
In 2017, she established "Onward Together," a political action committee to advance the "progressive vision" she championed in the last elections.
Clinton published "What Happened," a book detailing her journey in the 2016 elections.
In 2016, Clinton and her daughter Chelsea authored "The Book of Gutsy Women: Favorite Stories of Courage and Resilience."
Clinton also collaborated with media producers to create the documentary film "Hillary" and the AppleTV+ series "Gutsy."
In last year's midterm elections, Clinton went out to campaign for New York Democratic Gov. Kathy Hochul.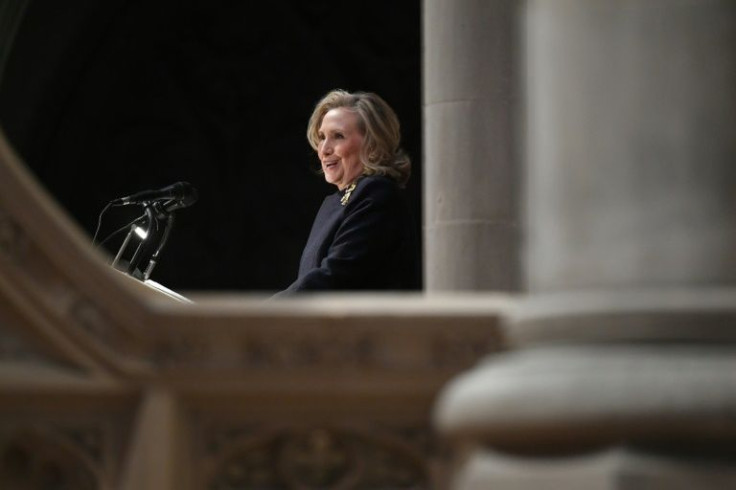 © Copyright IBTimes 2023. All rights reserved.