Hollywood Elites Offering 'Bribes,' Posing As Healthcare Workers To Get COVID-19 Vaccine: Report
KEY POINTS
A report suggests Hollywood elites are offering bribes of up to $10,000 to get early access to the COVID-19 vaccine
A doctor said some in the industry have resorted to trying to get into the healthcare profession to qualify for the jabs
The U.S. has recorded more than 26 million COVID-19 cases thus far
From complete lockdowns to mask mandates, the COVID-19 pandemic has brought the whole world to its knees, but the vaccine news has given a glimmer of hope to the people and everyone is waiting to get their hands on the jabs. However, it seems Hollywood's rich and famous are currently doing anything and everything to jump the line and get vaccinated, a report says.
Some Hollywood elites are offering bribes of up to $10,000 for the COVID-19 vaccine, a new report by Variety suggested. The publication also claimed that people from the industry are even posing as healthcare workers to get the shots before the rest of the world.
Dr. Robert Huizenga told the media outlet that some Hollywood elites have resorted to trying to get into the medical profession in order to get early access to the vaccination program.
"We've been offered bribes. We've seen people try to transiently get into the healthcare profession or on staff at nursing homes, so they qualify for an early vaccine," Variety quoted Huizenga as saying.
Speaking further about the matter, the Beverly Hills-based doctor said that he doesn't blame them for using all means necessary to get vaccinated, criticizing the government for its "horrendous" system.
"You can't really blame them for pulling out all the stops. The state and the government have set up a system that is really horrendous," Huizenga told Variety.
Iconic musical executive Irving Azoff is one of those who have received the vaccine and told the outlet that he is "glad" that he got vaccinated.
"I'm a 73-year-old cancer survivor. I recently had part of my intestine removed. Damn right I received the vaccine, and I'm glad I did. Everyone eligible should get vaccinated as soon as they can," Azoff told Variety.
In recent weeks, celebrities are slowly and steadily being administered the vaccine. Notable personalities like Arnold Schwarzenegger, Steve Martin, Judi Dench, Sir Ian McKellen and Samuel L. Jackson have already gotten their jabs.
Last week, Schwarzenegger called on Americans to participate in the vaccination program and make it a success so that the nation can fight the deadly illness.
The U.S. is the worst-affected nation as far as the coronavirus is concerned. The country has seen more than 26 million cases and 435,452 deaths thus far.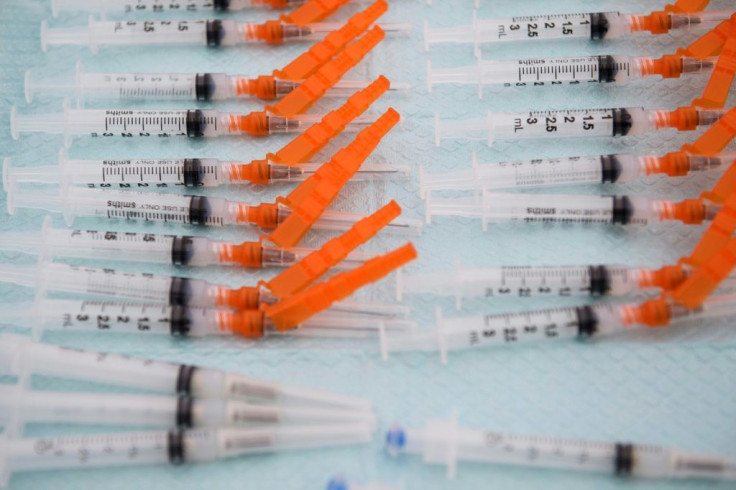 © Copyright IBTimes 2023. All rights reserved.