Hollywood Pedophilia: Child Molestation is Widespread in Moviedom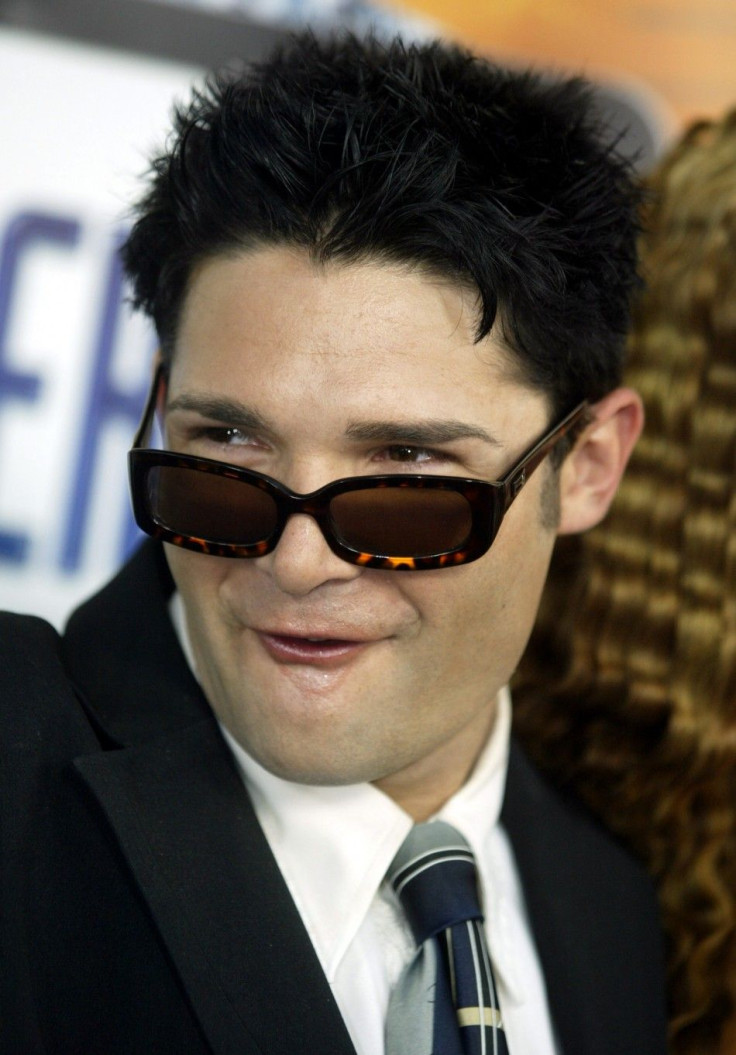 The world of sports is not the only industry rocked by child-sex abuse scandal as of late. News of Tinseltown's sordid behind-the-scenes crimes are coming to light; and individuals in the industry claim that the casting couch is a real place where people do desperate things.
The past two weeks, three separate cases of child-sex abuse charges in Hollywood have surfaced. According to FOXNews.com, this issue could turn out to be even wider spread than anyone knows.
On Nov. 21, Fernando Rivas, 59, was arraigned on charges of coercing a minor to engage in sexually explicit conduct in South Carolina. He was also charged with production and distribution of child pornography. Rivas is an award-winning Sesame Street composer, who was trained at Juilliard.
Martin Weiss, 47, was charged in Los Angeles on Dec. 1 for sexually abusing a former client. Weiss is a Hollywood manager who represented children. His accuser was younger than 12-years-old at the time the abuse occurred. The victim said that Weiss told him what they were doing was common practice in the entertainment industry. Weiss has pleaded not guilty, reports FOXNews.com.
Allegations against registered sex offender and casting agent Jason James Murphy, 35, have surfaced as well. On Nov. 17 The Los Angeles Times revealed that he worked in Hollywood for years, placing young actors in productions like Bad News Bears and The School of Rock, before news broke of his past kidnapping and sexual abuse of a boy.
Former child star Corey Feldman has said that the entertainment industry's No. 1 problem is pedophilia.
I can tell you that the No. 1 problem in Hollywood was and is and always will be pedophilia, Feldman, a survivor of child sexual abuse himself, told ABC's Nightline in August. That's the biggest problem for children in this industry... It's the big secret.
This has been going on for a very long time, concurred former Little House on the Prairie star Alison Arngrim. It was the gossip back in the '80s. People said, 'Oh yeah, the Coreys, everyone's had them.' People talked about it like it was not a big deal.
Arngrim was referring to Corey Feldman and his Lost Boys costar Corey Haim.
I literally heard that they were 'passed around,' Arngrim said. The word was that they were given drugs and being used for sex. It was awful - these were kids, they weren't 18 yet. There were all sorts of stories about everyone from their, quote, 'set guardians' on down that these two had been sexually abused and were totally being corrupted in every possible way.
During the show The Two Coreys, Feldman and Haim discussed the sexual abuse that happened when they were just teenagers working in Hollywood. There was visible tension between the two to this day, after what they both went through. Both claim to have been molested and sexually abused. Both have a history of drug use.
Haim died when he was just 38-years-old. Feldman told Nightline that sexual abuse by an unnamed Hollywood mogul led to his friend's death. Feldman claims that at the age of 14 he himself was surrounded by pedophiles.
There's more than one person to blame, said Arngrim. I'm sure that it was not just one person who sexually abused Corey Haim, and I'm sure it wasn't only him and Corey Feldman that knew about it. I'm sure that dozens of people were aware of the situation and chose to not report it.
Arngrim is a board member and national spokeswoman for protect.org, an organization dedicated to protecting children from sexual, physical and emotional abuse. She believes that greed in Hollywood allows this abuse to flourish.
Nobody wants to stop the gravy train, says Arngrim. If a child actor is being sexually abused by someone on the show, is the family, agents or managers - the people who are getting money out of this - going to say, 'OK, let's press charges'? No, because it's going to bring the whole show to a grinding halt, and stop all the checks. So, the pressure is there is not to say anything.
Experts say that the environment of a TV or movie set is inviting to predators.
A set in Hollywood with children can become a place that attracts pedophiles because the children there may be vulnerable and less tended to, explained Beverly Hills-based psychotherapist Dr. Jenn Berman to FOXNews.com.
One thing we know about actors, psychologically speaking, is that they're people who like a lot of attention. Kids naturally like a lot of attention, and when you put a kid on a set who is unsupervised and getting attention from someone who is powerful, it creates a vulnerability for a very dangerous situation.
Sometimes, individuals are simply desperate to break into the biz.
It's almost a willing sacrifice that many parents are oblivious to - what kind of environment do they think that they're pushing their kid into? said Paul Peterson, 66, a star of the The Donna Reed Show.
The casting couch is a real thing, and sometimes just getting an appointment makes people do desperate things.
© Copyright IBTimes 2023. All rights reserved.