'Homeland' Season 4 Finale Spoilers: Episode 12 Synopsis Released; What Will Happen In 'Long Time Coming'? [VIDEOS & PHOTOS]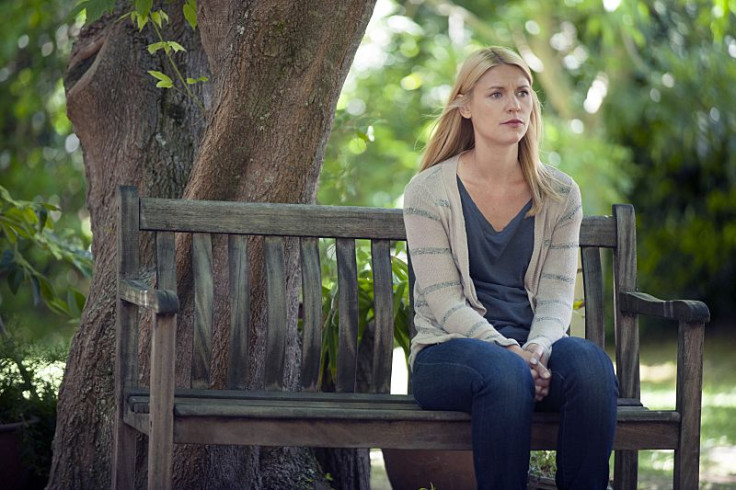 The Season 4 finale of "Homeland" is sure to be a dramatic ride. However, unfortunately for fans, Showtime isn't revealing exact details about what will happen in episode 12, "Long Time Coming." While it appears viewers will have to wait until the finale premieres Sunday, Dec. 21, to find out what will happen to Carrie Mathison (Claire Danes) and the rest of the CIA, we do have some insight about the season closer.
According to Showtime's synopsis for the installment, Carrie and Saul Berenson (Mandy Patinkin) will dedicate their time to investigating "what she saw in Islamabad." While viewers will know Carrie saw quite a bit of action go down during her time overseas, it's safe to assume the synopsis is speaking about her most recent revelation: that CIA agent and traitor Dar Adal (F. Murray Abraham) was seen in a vehicle with Taliban terrorist Haissam Haqqani (Numan Acar) at the end of episode 11.
"Don't look so shocked. We have to see events for what they're. It's not what I've done. It's what I've got in return," Dar says in a voice-over in the episode 12 promo. "Not every choice we make is blessed with moral clarity. One adapts to the terrain. We are the no man of no man's land."
While it appears Carrie is back on U.S. soil in the season finale, she will have a face-to-face meeting with Dar. "What are you playing at Carrie?" he asks her in the promo. "I call it give me what I f—ing want!" Carrie yells.
A sneak peek for episode 12 also reveals that after a season of sitting out of the CIA and being a prisoner to Haqqani, Saul wants to head back to work. In the video, the former director of the CIA tells his wife, Mira Berenson (Sarita Choudhury), that he doesn't want to retire despite being delivered a severance package.
"That buys you a lot of time to decide what you want to do next," Mira says.
"I know what I want to do next, goddammit, I want back in," Saul says. "I want to make this right."
As for Peter Quinn (Rupert Friend), his role in the season finale remains unclear. In the promo, Carrie can be seen trying to reach out to him, but her text to him goes undelivered. In a separate shot, he is seen boarding a plane and loading several weapons. Will he go rogue again? Or is he simply following the CIA's orders in another assingment?
Despite the season finale drama, Carrie will also spend time mourning the loss of her father (James Rebhorn)—could that be the "elaborate" finale funeral scene?— and assimilating to life back in the U.S. In one photo from episode 12, she can be seen teary-eyed and sitting on a bench. In a second shot, she is smiling and drinking with CIA director Andrew Lockhart (Tracy Letts).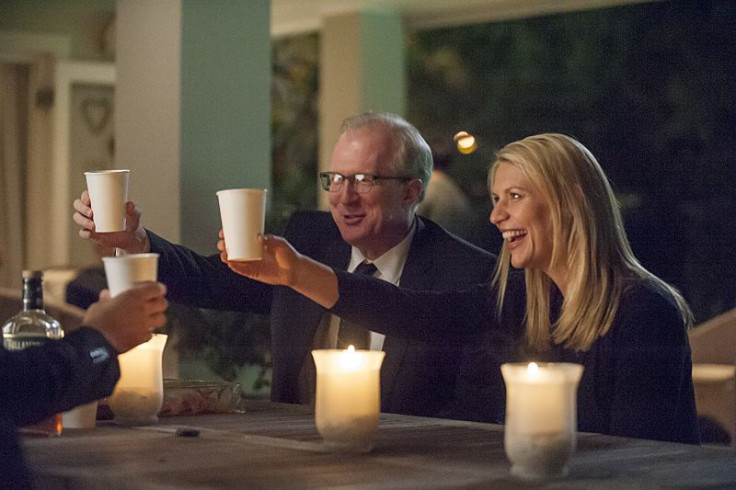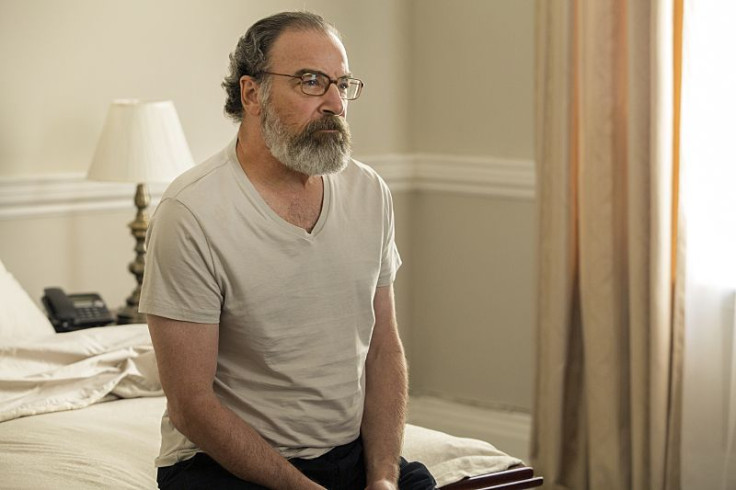 The Season 4 finale of "Homeland" airs Sunday, Dec. 21, at 9 p.m. EST on Showtime. What do you think will happen in episode 12, "Long Time Coming'? Tell us your theories in the comments section below.
© Copyright IBTimes 2023. All rights reserved.