'Homeland' Star Claire Danes Says She 'Misses' Damian Lewis On Golden Globes Red Carpet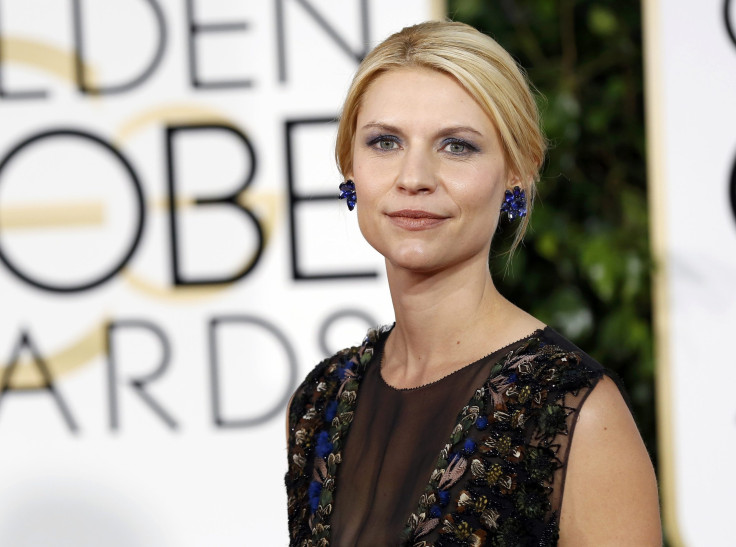 "Homeland" fans are still mourning the loss of Nicholas Brody – and so is star Claire Danes! The 35 year old actress revealed on the red carpet of the 72nd annual Golden Globe awards red carpet Sunday that she misses her former co-star, Damian Lewis.
"I really miss Damian," Danes dished to E! Correspondent Ryan Seacrest. Despite still wanting for her former co-star and on-screen love interest, the "Homeland" lead said she feels that the Showtime drama, which just wrapped Season 4, is still going strong. According to Danes, the show has "reinvented itself" following the death of Lewis' character in the Season 3 closer.
"It was a major reset and it was daunting for all of us," Danes said. "I really miss Damian. I loved working with him… he was such a central part of the show."
While Danes may still be missing her former on-screen flame, she does have another romantic storyline to look forward to when the series returns later this year. In a recent interview with Entertainment Weekly Showtime's President, David Nevins revealed that Danes and fellow CIA worker, Peter Quinn (Rupert Friend), might start a relationship in Season 5. Viewers will remember that the two shared an passionate kiss in the December 2014 Season 4 finale.
"Clearly, Quinn has had feelings for Carrie for a long time," Nevins said. "I don't want to speculate too much… my preference is that I'm not into the artificially elongated 'will they or won't they.' If you want to do it, go for it. Don't be cute."
Click HERE to watch the Golden Globes live stream.
Do you miss Damian Lewis/Nicholas Brody in "Homeland"? Sound off in the comments section below.
© Copyright IBTimes 2023. All rights reserved.