Homeless California Man Kills 94-Year-Old Man Walking His Dog, Arrested
A homeless man in San Francisco, California has been arrested on suspicion of attacking and killing a 94-year-old man while he was walking his dog Monday.
Leo Hainzl was strolling with his dog, 'Fritz,' on Elk Street near Glen Canyon Park at around 11:15 a.m. (EST) when Peter Rocha, 53, allegedly charged at him with a stick and he fell on the ground, striking his head, the San Francisco Examiner reported.
Hainzl was rushed to a hospital, where he was declared dead. Officers were quick to recognize Rocha after he matched the description of the suspect involved in the assault, and arrested him.
He was booked into Francisco County jail on murder, assault with a deadly weapon and elder abuse charges, according to the San Francisco Examiner. The district attorney's office wanted him to remain in custody without bail.
Rocha, who has unsound mental health, had cops called on him several times. The county supervisor Rafael Mandelman told KRON-TV that the residents in the area repeatedly complained of the homeless man threatening people, especially the kids and the elderly.
"We've been hearing from neighbors, he's been out on the street threatening folks," he told KRON-TV. "They called the police many many times, older folks felt very threatened in particular, kids, he has been a challenge in the neighborhood for some time and the police have been out and talk to him and offered him services on many occasions and people knew he was suffering from mental illness, he was not taking his medication but the police were not able to get him services and nobody else was either."
Neighbors told KRON-TV that the victim lived in his house on Sussex Street for about 50 years. "I think the real message is a neighborhood, we are influenced by our neighbors and even though they may not be our best friends, they have a love for us and we have a love for them. That's what people here love about this neighborhood and many people on Nextdoor have been posting their grief about the loss of Leo and they're concerned," a neighbor, who wasn't identified, told KRON-TV.
Going by a report of KNTV, Hainzl lived in the area ever since he immigrated to the U.S. to escape Nazis in Australia and worked as a contractor. He was a regular sight for neighbors walking his dog, 'Fritz.'
Shawn Zovod, who lives nearby, also recalled having a bothersome encounter with Rocha less than six months ago. She told KNTV that she was walking her dog on Christmas day on the Elk Street when Rocha threatened her with a crutch. "You look like you need a beating, I'm going to beat you up," she recalled Rocha as saying, further emphasizing that the park was for humans, not animals.
Mandelman told KNTV that the tragic death could well be avoided had the city forced Rocha into a mental health treatment under one of its conservatorship programs.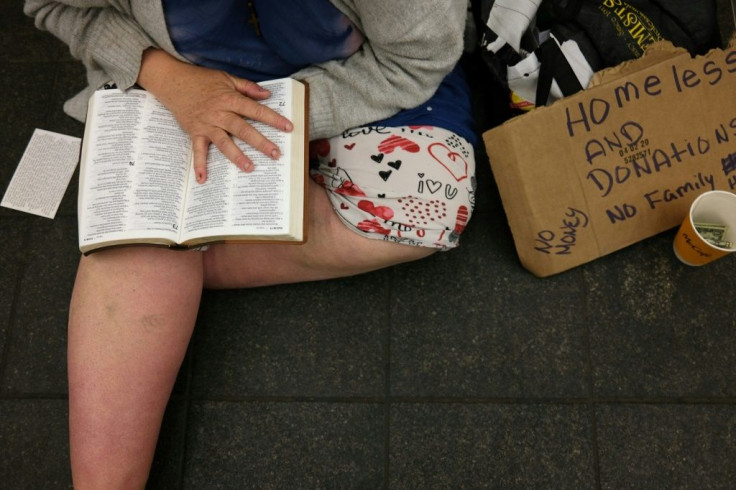 © Copyright IBTimes 2023. All rights reserved.