Homicide Rates Skyrocket 30% In Major Cities Due To Pandemic, Policing Problems
While the pandemic has slowed crimes like robberies, homicides have surged in 2020 due to lockdowns and protests over police violence. Data released Monday by the Council on Criminal Justice showed the homicide rate up 30% across 34 major cities surveyed, with some drastically higher.
COVID-19 lockdowns have prevented police and social workers from performing normal preventative policing, heading off violent incidents before they happen by meeting with people in high-risk areas.
The connection between police violence and normal homicides is less clear. A drastic rise right after the death of George Floyd mirrors one in 2016 when similar incidents of police violence came to the forefront.
Richard Rosenfeld, a criminologist with the University of Missouri at St. Louis, told the Washington Post that he suspects it has to do with trust in the justice system being greatly diminished.
"That leads to reducing cooperation with police, which leads to less crime being solved," he said, "and may be encouraging people to take disputes into their own hands."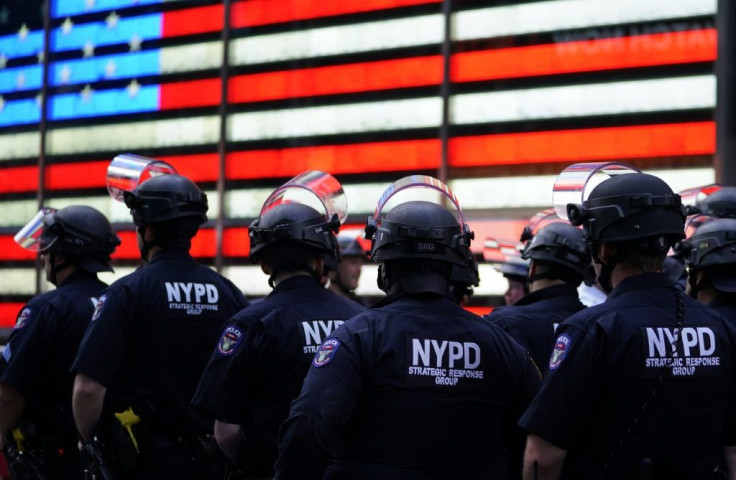 It's not an overall rise in crime rates: the same survey found that aggravated assaults rose only slightly. With COVID-19 keeping people at home and store hours limited, robberies, burglaries and larceny actually dropped.
Thomas Abt, author of "Bleeding Out: The Devastating Consequences of Urban Violence," told the Post that homicides were uniquely positioned to be exacerbated by the pandemic.
"[Shootings are] driven by a very small number of people in a very small number of places, hot spots," he said. "Evidence-based strategies [depend] on getting face-to-face with these guys. It's not just about policing."
The two factors feed on each other: lockdowns reduce economic prospects and keep people crammed in close proximity in "hot spots" while simultaneously thinning the ranks of police already struggling due to declining trust and having to deal with police violence protests.
"That reduces the kind of proactive policing that the research shows does reduce violence," said Rosenfeld. "The pandemic has done a number on local police departments."
© Copyright IBTimes 2023. All rights reserved.
FOLLOW MORE IBT NEWS ON THE BELOW CHANNELS