Is the Hotwheels Chevy Camaro Concept the Hottest Car at the New York Auto Show?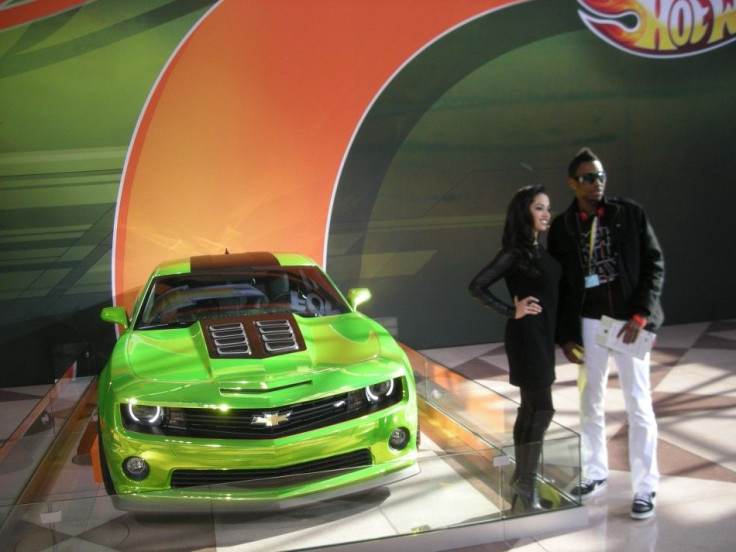 The hottest American car at the New York International Auto Show 2012 may be the Hotwheels Chevy Camaro Concept from General Motors.
While the new 2014 Chevy Impala was lacking in the vroom department and suffered from a saggy rear end, the metallic green Hotwheels Chevy Camaro Concept is ridiculous: ridiculously big, ridiculously shiny, and ridiculously green, and its place of prominence at the entrance to the North Pavilion, where GM keeps its cars, shows that the company knows its the show stopper.
Whoever that guy is thinks its pretty sweet too (or maybe it's her he's grinning about).
© Copyright IBTimes 2023. All rights reserved.