How Amal Clooney Changed George's Life: 'Good Morning, Midnight' Star Praises Wife
KEY POINTS
George Clooney's life changed when he met his wife, Amal
George Clooney and Amal's marital problem rumors
George Clooney have bizarre agreement
George Clooney's life changed when he met his wife, Amal.
George and Amal celebrated their fifth wedding anniversary in September. This year, their marriage has been plagued with various rumors, with some claiming that the couple could be getting a divorce.
The speculations are unlikely true. Based on the "Good Morning, Midnight" actor's past interviews he found his soulmate in Amal. In fact, George has nothing but praises for his wife. He also admitted that Amal changed him.
"All I know is that it sort of changed everything in terms of what I thought my future – my future personal future – was going to be," George told People.
"I've always been an optimist about the world. I wasn't always completely optimistic about how it was going to work out personally for me. But now I am."
He also added that after marrying the lawyer, he became a "much happier person" and they have a very happy life together. The "Money Monster" actor said that they enjoy many of the same things and they love the projects Amal takes on because they have real consequences.
In an interview with Entertainment Tonight, George couldn't help but gush over his spouse. He described Amal as an "amazing human being." He also finds his spouse caring and even considers her one of the "smartest people" he has ever met. He also recognized Amal's "great sense of humor."
A few months back, there were rumors that George and Amal were living separate lives as they co-parent their twins Alexander and Ella, 2. The couple reportedly barely see each other and the distance between them only led to a lot of tension.
There were also claims that Amal was getting frustrated of George's foul moods. He was reportedly barking orders and ruffling feathers due to his upcoming film "Good Morning, Midnight."
All of those reports were not true. George is already halfway through filming his Netflix movie. And they are actually ahead of schedule.
As for his marriage to Amal hitting rock bottom, George said in another interview that they are always a team. He described him and Amal as the "right couple" and the "perfect team." Also, another source said that the couple has a bizarre agreement and divorce isn't an option for them.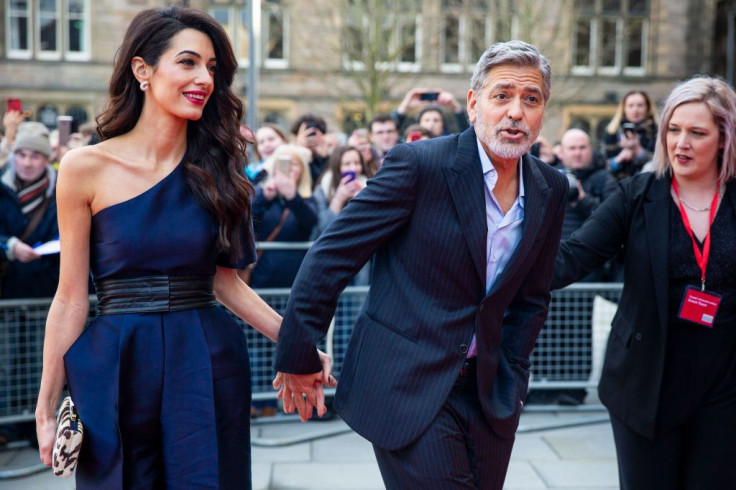 © Copyright IBTimes 2023. All rights reserved.