Why Meghan Markle Invited George, Amal Clooney, Oprah Winfrey To Royal Wedding
KEY POINTS
Meghan Markle and Prince Harry's royal wedding
Meghan Markle and Prince Harry's wedding guests
Meghan Markle's relationship with Amal, George Clooney and Oprah Winfrey
Meghan Markle invited George and Amal Clooney, and Oprah Winfrey to her royal wedding to Prince Harry for a reason.
The Duke and Duchess of Sussex's royal wedding was star-studded. Several celebrities and Hollywood personalities were spotted at the event including Amal, George and Winfrey. According to royal biographer Andrew Morton, there was a reason why Markle invited the three to her big day.
"Meghan is smart and she showed her purpose at her wedding by the people she invited. She invited people she didn't know well – Oprah, George and Amal Clooney the big Hollywood hitters," Morton explained to Vanity Fair.
"It was a clever move, because they are the ones who have stood up for her when she has been attacked."
In February, the "Money Monster" actor defended Markle from her bashers and even compared her to Prince Harry's mother, the late Princess Diana. However, George was slammed by Markle's critics.
Many called George "clueless" for making the comparison between the Princess of Wales and Duchess of Sussex. Some even found the comparison "insulting" because for them, Markle is "bringing the royal family down."
Meanwhile, Winfrey also defended Markle from the media scrutiny. The popular talk show host said that Markle was being portrayed by the press unfairly. She added that if people really get to know Markle, they will see how wonderful, warm, giving and loving she is, Harper's Bazaar reported.
Contrary to Morton's claim that Markle didn't know the three persons well, previous reports proved otherwise. In fact, George's wife Amal helped Markle settle down in London.
"Meghan and Amal have known each other for a while [and share] many interests," an insider told People. "Amal has been helping Meghan settle into London life. It was a very natural friendship from day one."
Markle and Winfrey are also good friends and not just acquaintances. When Winfrey was asked about Markle and her bold, tradition-bucking choices, she said that she was "so proud" of the duchess' decisions.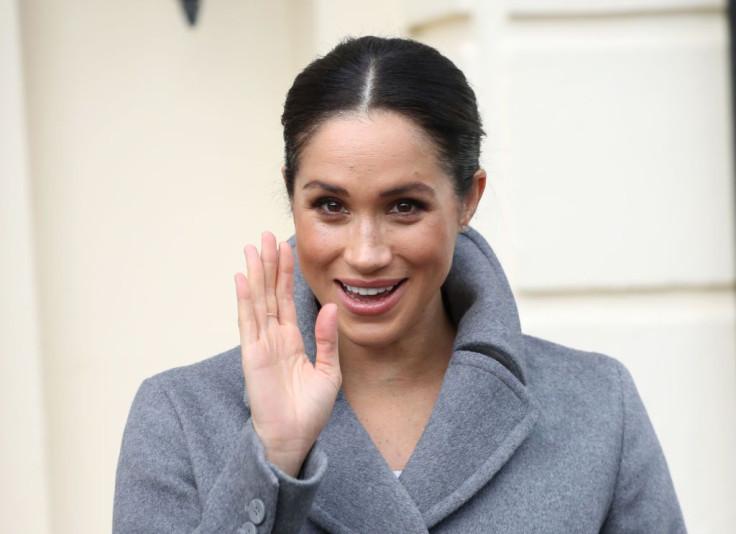 © Copyright IBTimes 2023. All rights reserved.