How Brad Pitt Plans To 'Support' Jennifer Aniston During 2020 Golden Globes
Brad Pitt and Jennifer Aniston may be divorced, but it doesn't mean the star has stopped supporting his ex-wife. After the former spouses both earned 2020 Golden Globes nominations, an insider revealed the 55-year-old plans to cheer on the "Friends" alum.
While Aniston picked up a nomination for best actress in a TV Series - drama for her role as Alex Levy in "The Morning Show," Pitt's movie, "Once Upon a Time In Hollywood," received a nomination for best motion picture – musical or comedy.
When Pitt and Aniston attend the awards ceremony, insiders believe the actor will show his support for Aniston. "Someone extended the invitation to Brad to come to Jen's party, and he accepted," a source told E! News.
"He wanted to support Jen, and it was a momentous occasion. But that's the extent of it. It was a social evening with a lot of people who have been a part of her life. They definitely aren't dating or on that path. They are friendly, but that's it."
Although they are no longer together, a source revealed Aniston and Pitt "talk or text once in a while" and tend to reach out to one another during special occasions.
"If something comes up like a birthday or a big occasion they will reach out and congratulate the other. They show support or exchange funny stories if something comes up. They don't talk or see each other all the time," the source explained.
"They aren't a big part of each other's lives currently, but they wish each other well and have fond memories about the good times they had together."
Pitt and Aniston married in 2000 but divorced in 2005. While Pitt went on to marry Angelina Jolie in 2014, the actress filed for divorce in 2016. Meanwhile, Aniston married Justin Theroux in 2015 and separated from the "Leftovers" star in 2017.
The Golden Globes will air Sunday, Jan. 5, 2020 at 8 p.m. EST on NBC.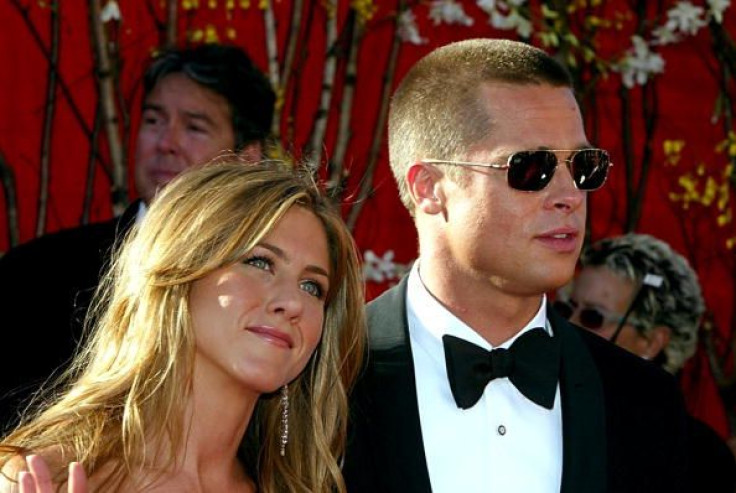 © Copyright IBTimes 2023. All rights reserved.