How To Buy Nike LeBron 14 Sneakers: 'Chase Down' And 'Out of Nowhere' Shoes Release Date, Price And More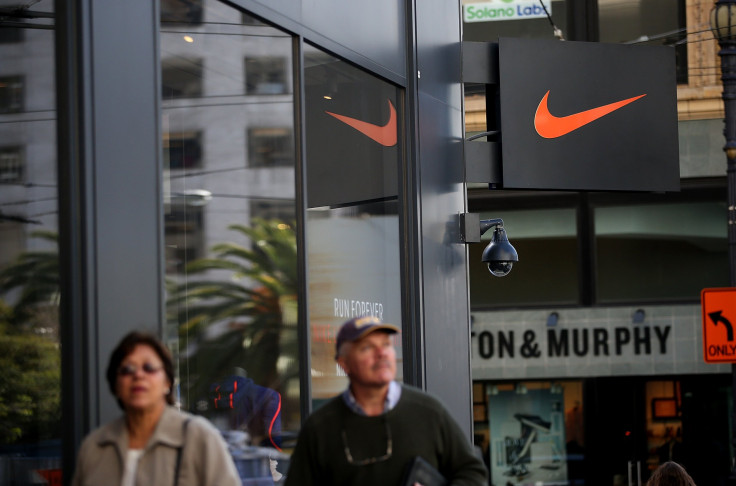 Sneaker fans and Nike die-hards should gear up for the drop of the brand's Nike LeBron 14 sneaker. The Nike LeBron 14 "Chase Down" Black Ice colorway, as well as the LeBron 14 "Come Out of Nowhere" colorway, will both debut Saturday, a Nike rep confirmed to International Business Times Thursday.
Nike's new LeBron 14 style — inspired, of course, by Cleveland Cavaliers basketball player LeBron James — came out across greater China last week and will make its official North American debut this weekend. The LeBron 14s will get an upgrade with a special dual-zone composite upper and laser perforation, according to a Nike news release. The high-top style will also feature the signature Nike swoosh across the shoe's signature midfoot strap. The sneakers will retail for $175.
Sneaker fans will be able to purchase a pair of their own come Saturday on Nike.com and through select stores. The shoes will likely be immediately posted to eBay, but you should expect the prices to climb.
Ahead of the official LeBron 14 sneaker debut, Nike released 46 pairs of LeBrons — 23 pairs of the LeBron 14 sneakers in the "Out of Nowhere" colorway and 23 pairs of the Air Zoom Generation sneakers — in a limited-edition pack called the Cavs Court SPO. The packs exclusively debuted on StockX and were sold to the highest bidders beginning Jan. 13, according to a StockX release. The Cavs Court SPO included a commemorative box made from the actual Cleveland Cavaliers' championship court, an NBA Championship Ring and the sneakers. The StockX team predicted that the price estimates would range anywhere from $3,000 to $25,000, according to a New York Times piece.
"There is more inherent demand for LeBron's retro shoe than any of his shoes in the last three years," StockX chief executive Josh Luber told the Times in the wake of the Cavs Court SPO release.
With its versatile black and white colorway, expect the new LeBron 14 Chase Down sneakers to fly off store shelves. Check Nike.com Saturday for the release of the new LeBron 14 sneakers.
© Copyright IBTimes 2023. All rights reserved.