How Did Whitney Houston Die? Some Cry Murder, Demand Thorough Death Investigation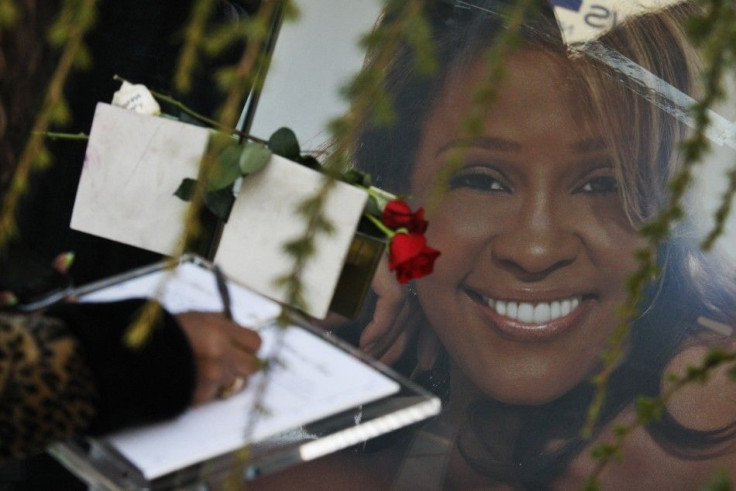 As friends, family and fans of Whitney Houston anxiously await news of the official cause of her death, some are already disappointed with the initial reports that it was accidental, believing that the platinum diva was murdered in cold blood.
Several calls to the Los Angeles County Coroner's Office from people claiming to be related to the late singer have expressed the belief that Houston was murdered and have demanded that an investigation into her death be launched, according to TMZ.
Houston's ex-husband Bobby Brown's sister, Leolah Brown, has publicly expressed her doubts about the I Will Always Love You singer's death.
I believe Whitney's death was not accidental. No, Brown told Access Hollywood.
Houston's former sister-in-law said that she has been advised by her lawyer to not elaborate on anymore on the subject, but has said that people should know the truth about Houston's death and that it wasn't accidental.
It's very important to know that she did not just pass away like that. No, Brown said. And if it's the last thing that I do, I'm going to find out what truly happened to my sister.
The Coroner's Office has already released some initial details, revealing that Houston had a combination of alcohol and prescription drugs in her bloodstream prior to drowning in the bathtub. It is presumed that she lost consciousness from the sedative mixture and was unable to prevent herself from slipping beneath the surface of the bathwater.
Her body was discovered in the bathroom of her suite at the Beverly Hills Hotel on Feb. 11. She was 48 years old.
The official toxicology report has yet to be released, though the Coroner's Office has indicated that no foul play or was involved, or suspicious trauma detected.
Results of the toxicology report are expected sometime this week, TMZ reported.
© Copyright IBTimes 2023. All rights reserved.