How To Get An iPhone X Unlocked, Sim-Free, Without Carrier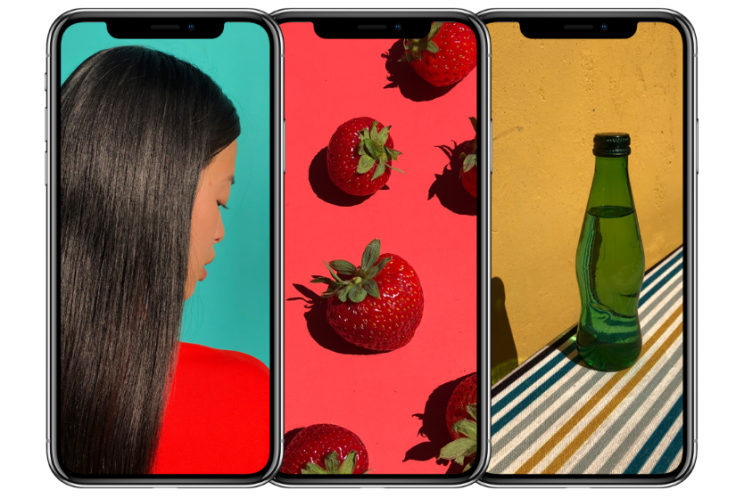 The iPhone X is now available to purchase without the need of a carrier, Apple's site says [via 9to5Mac].
Apple quietly launched the unlocked iPhone X overnight. The unlocked iPhone X release date follows the device's official launch about a month ago and as the holiday shopping season strengthens.
How To Get The iPhone X Unlocked
Consumers who want to get an unlocked iPhone X can go to the Apple Store's site and click on "Buy" iPhone X. Previously, the web page displayed the four U.S. major carriers, AT&T, Verizon, T-Mobile and Sprint. Now, the website includes a fifth option, which reads "Buy without a carrier. Sim-Free. Activate with any carrier later."
Customers can click that option instead and will then be able to pick the iPhone X color they want, Space Gray or Silver, and memory amount, 64GB or 256GB.
The unlocked iPhone Xs will be shipped to customers who order today by Dec. 13, about a week-long wait, or can order it and pick it up a few hours later at the Apple Store. The wait time for an unlocked iPhone X is the same as when buying the 10-year-anniversary handset under a carrier.
The SIM-free iPhone X costs $999 for the 64GB model and $1,149 for the 256GB version. The launch of sim-free iPhone Xs means customers can use the device with prepaid cell phone companies like Metro PCS and Cricket. Virgin and Boost Mobile, which are part of Sprint's Prepaid Group, have already been taking orders for the iPhone X. Meanwhile, sellers on sites like Amazon and eBay have been offering unlocked iPhone Xs.
The availability of unlocked iPhone X units comes after Apple initially struggled with long shipping dates for pre-order customers and those who bought the smartphones online when it first came out. Apple reportedly had a limited supply of iPhone X units during its release because of alleged production issues. The launch of the unlocked iPhone Xs suggest Apple is doing better with its supply.
Apple fans saw 5-6-week waits for their iPhone X when the device was first released. Those shipping dates vastly improved throughout November, with wait times shrinking to 1-2 weeks.
Apple has been looking forward to this holiday season and expects the fiscal 2018 first quarter to be its biggest quarter yet, CEO Tim Cook said last month. He also assured customers about demand concerns for the iPhone X.
"The ramp for iPhone X is going well," Cook said a day before the iPhone X was released. "Considering it's the best iPhone created and with the advanced technology. We're really happy that we're able to increase week by week what we're outputting. We're going to get as many of them as possible to customers as soon as possible. I can't predict at this point when that balance will happen."
iPhone X Features
The iPhone X sports an edge-to-edge OLED display without a home button. The device features the Face ID, a facial recognition technology that allows users to unlock the handset and make payments. The iPhone X also includes wireless charging technology, Animoji, glass back and front, is waterproof and has a stellar camera that does well in low-light environments.
© Copyright IBTimes 2023. All rights reserved.