How To Get Into The Video Gaming Industry
Are you unsure of how to get started in the ever-growing video gaming industry? Then you have come to the right place. In collaboration with TheLostGamer.com, this article is your essential guide to kickstarting your career in gaming and making sure you stay ahead of the competition. With an abundance of opportunities available, you'll learn all about what it takes to join this dynamic field. So, read on and begin your journey!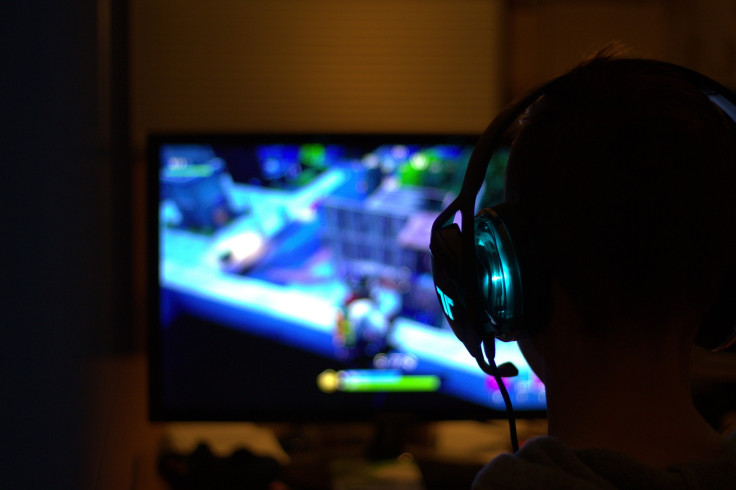 Job Opportunities in the Video Gaming Industry
In today's digital and technological world, video gaming is a booming industry that offers a vast array of job titles and career paths. With the growing popularity of gaming comes a plethora of career opportunities within the industry. Some job titles include animators, game designers, sound engineers, test developers, marketers and sales representatives, writers and technical support professionals.
Animators are responsible for creating character movement in game animation while game designers develop the look and feel of the game by creating levels and design elements that drive player engagement. Animators also collaborate closely with artists to create dynamic gaming environments while sound engineers are responsible for creating music and audio effects that make games more exciting to play.
Test developers work on testing the game's systems ensuring there are no bugs or glitches that can hinder gameplay. Marketers and sales representatives use their skills to promote new products and grow awareness for video games within target audiences. Writers contribute to narratives of different video games, incorporating storyline components such as dialogue between characters or special events within each level as well as participating in branding initiatives to further establish existing brands in the marketplace.
Technical support professionals help customers solve issues or questions they have encountered while playing a certain game. Additionally, if you have expertise in certain areas such as programming you may be able to secure freelance programming positions with various video gaming companies.
No matter your specific skill set or interests there are great options for pursuing these career opportunities in this growing field!
Education and Training Requirements
Many people find a particular area of expertise and specialize in that particular skill set. For example, if you are passionate about writing, then you could become an expert in scriptwriting or storyboarding for games. If your artistic ability is stronger than other areas, then a career as an animator or visual artist may be attractive to you. In any case, having an overall knowledge of video game production and development is essential for successfully making it into the gaming industry.
In terms of education requirements for getting into the video gaming industry, most entry-level jobs will require at least a bachelor's degree in game design/animation or computer science/programming from an accredited college or university. Furthering your education with a master's degree may open up higher positions within the industry such as designers and producers. A fundamental grounding in mathematics (such as calculus) is highly important for those wishing to pursue programming related roles within the field. Additionally direct experience with design tools such as asset management suites is beneficial when applying for these types of roles.
Networking and Job Hunting Strategies
If you're looking to break into the world of video gaming, there are many steps you can take to help you get on the right path toward success. Networking and job hunting are essential components of finding employment in this field. Here are a few ideas that may help you on your journey.
First and foremost, start networking early and often. Develop relationships with industry professionals by attending conventions, trade shows and meetings, joining online forums and groups, subscribing to industry newsletters, and following prominent players on social media sites such as Twitter. Make sure to establish yourself as an informed source of information by participating in discussions and offering advice whenever possible.
It may take time before you find suitable employment in the video gaming industry; however staying active in building relationships, refining your skills and applying for positions regularly could bring great rewards when that perfect opportunity knocks at your door!
Tips and Advice for Breaking into the Industry
Breaking into the world of video gaming can be daunting, but it's possible to take the necessary steps and get a foot in the door. It all starts with your passion and interest in the industry, plus a few essential tips on setting up your own career path.
Education: This is an important consideration if you're hoping to break into any field, and the video game industry is no different. While experience is highly valued and invaluable, taking related courses at a college or university can provide an additional edge when applying for jobs or freelance projects. You'll also gain insight into some of the fundamentals of video game design and development.
Networking: Get connected! Participate in discussions and forums related to video games industry opportunities; attend events targeting this community (such as hackathons or expos); join online networks like LinkedIn; attend conventions; seek out mentors who might be able to offer advice; volunteer at related organizations or companies (this allows you to gain experience as well as make contacts). As with any area of life, building relationships with people in your desired field can help open doors for you.
Experience: Especially if you're looking for a job opportunity rather than starting up your own business, gaining hands-on experience is highly beneficial. Experienced professionals are often looking for qualified interns for both short-term projects as well as longer placements that can lead to paid roles down the line — so look out for open internships and apprenticeship schemes. You could also consider getting involved in video game creation either on your own terms or by becoming part of a larger team project — even if it's not a professional gig, it will demonstrate your enthusiasm, knowledge of general concepts and familiarity with tools used by people in this field.
Final Thoughts
Take risks when necessary but make sure you have realistic goals in mind; When seeking jobs, highlight any experience that's relevant to the job and don't be afraid to network with other developers. And finally, understand that it takes time to build a successful career in video games- it will not happen overnight! With patience, dedication, hard work and a willingness to take risks , you can join an ever-growing industry that's still experiencing rapid growth.