How Gwyneth Paltrow Saved A Woman's Life on 9/11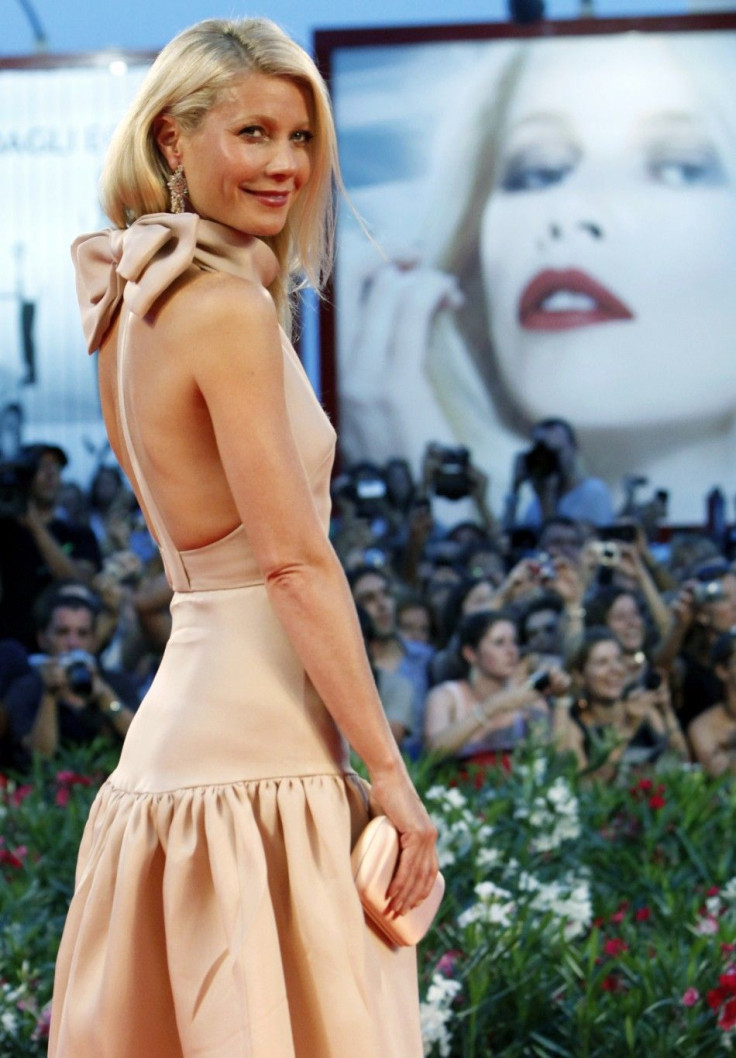 A chance encounter between an accountant and a Hollywood celebrity had a life-altering impact on the former. Lara Lundstrom Clarke, an accountant at Baseline Financial Services, is very grateful to actress Gwyneth Paltrow for inadvertently saving her life on Sept. 11, 2001.
Back in August, Clarke went public with her story of how jaywalking in front of Gwyneth Paltrow's Mercedes SUV on Seventh Avenue may have saved her(Clarke) life on 9/11.
Clarke recalled the fateful day 10 years back when she decided to jaywalk across the busy 7th Avenue to reach her office on the 77th floor of Tower 2 of the World Trade Center. However, she stopped when a silver Mercedes SUV coming toward her screeched to a halt. Clarke hesitated to move forward and the car hesitated too. This continued for a while till Clarke realized that the driver of the SUV was Paltrow. They both laughed and Clarke went on her way after Paltrow waved her across.
However, the accountant missed her train and by the time she reached work, the first hijacked plane had slammed into Tower 1. She along with hundreds of commuters was pushed back into the subway. Clarke believes that the encounter with Paltrow changed her fate by preventing her from being in the World Trade Centre during the attacks.
A decade later Clarke wrote a letter to the Oscar winning actress for changing my fate on that terrible day.
It wasn't until the next day that I remembered our encounter at a random intersection that morning. I have spent years healing, but this is one part of my own story that I need to bring full circle, the 9/11 survivor wrote in the emotional letter, reports the Daily Mail.
Paltrow acknowledged receiving the letter and addressed Clarke's claim during an interview at the Venice Film Festival.
Basically, what happened was I had gone to a yoga class very early, Paltrow recounted. I was on the way home and it was the morning of September 11 - not that I knew at the time what that meant - and a girl was jaywalking across the street and we kind of both stopped at the same time and waited a really long time.
Paltrow said that Clarke described the incident as her (Clarke) Sliding Doors moment, a movie starring Paltrow that is based on a chance encounter that depended on catching a particular London underground train.
Had the interaction not occurred, Clarke feels her life would have taken a much different course, Paltrow added.
Paltrow admitted to Access Hollywood that the incident gives her the chills.
I can't quite believe how many other people changed the course of strangers' lives that day and they're not able to reach out to them, said Paltrow.
On how Clarke reached out to her, Paltrow told Access' correspondent Tim Vincent in London, She saw that it was me so she was able write that letter to me years later for a sense of closure.
Paltrow said that she wanted to get in touch with Clarke and had written her an e-mail. The actress feels that she must have gotten the address wrong as she hasn't yet heard back from Clarke. However, Paltrow told Access that she is waiting to hear from Clarke.
© Copyright IBTimes 2023. All rights reserved.