How HBO Plans To Beat Netflix To The Next Hit Show: Reading Lots Of Scripts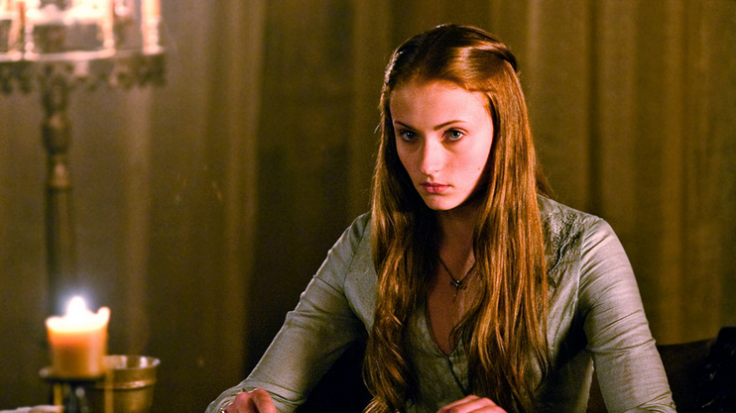 HBO's Michael Lombardo has presided over the pay television network's biggest hits (and misses) since he took over as president of programming in 2007, soon after the demise of "The Sopranos." Today he runs programming at a moment even more momentous for HBO: the launch of HBO Now, its first stand-alone streaming service, which puts the channel in direct competition with Netflix, Amazon Prime and an increasing number of streaming-video options.
In terms of U.S. subscribers and revenue, HBO and Netflix are nearly level, so there is some symmetry to a comparison between them. HBO has five times the profit, but Netflix is cranking up investment in original content and has two hit shows, "House of Cards" and "Orange Is the New Black."
But just because they are on the same playing field doesn't mean the two are working from the same playbook. Both will spend huge sums on original content this year, but Lombardo claims they have very different approaches to finding the next big hit. HBO's secret sauce is its vaunted development system, which can take an idea from unproven writers, such as the one that produced current megahit "Game of Thrones," and turn it into a series. By contrast, Netflix bought "House of Cards" off the shelf and has publicly said it uses data to source shows.
Lombardo talked to our sibling publication Newsweek about how HBO intends to stay ahead of Netflix where it really matters, great original content. Here's the full interview, lightly edited:
International Business Times: Netflix has committed to 320 hours of new original programming in 2015. How do you compete when your rivals ultimately match you in spending on shows?
Michael Lombardo: A show like "House of Cards" that had an underlying British show to look at with scripts, a cast, a director: that can happen sometimes, but I don't think you can count on that, and we don't count on that. There will be shows that come fully baked, but we have a team of execs that really dig in with them. Like any great editor, our job is to listen to what they are aiming for and help them achieve that. In my experience, scripts that comes as hits on the first draft are few and far between.
IBTimes: "Game of Thrones" was not a typical HBO show when you green-lighted it in 2011. Why did you make that call?
Lombardo: The lesson from "Game of Thrones" is you never know where the next great show is coming from. For us, we had a history of doing more-grounded, serious-minded dramas, and we'd done well with them. "Deadwood," "The Sopranos," "Six Feet Under" garnered enormous critical praise. Then along comes this show with White Walkers and dragons and a mythical kingdom. On the face, some would say it's not an HBO show. But what it represents for me is a reminder that great shows can come in all shapes and sizes.
IBTimes: The competition for new shows, talent and ideas is getting more fierce all the time. How do you increase the odds HBO finds the next one?
Lombardo: Pay attention to great writing whatever the genre is. The lesson for me is never prejudge a pitch. Never look at a description and say it's not for us. Never look at a writer who hasn't done it and say they can't do it for us. This job requires active listening, and there are no shortcuts. I think what we have to do is keep our eye on the ball that got us here, which is great writing. We need to do that whether it's a vampire show or one about dragons or white walkers or robots. We are not trying to guess what the next big wave of content is.
IBTimes: The content business is about hits and misses: How will you maximize the odds of a hit?
Lombardo: A certain part of this job is luck and magic. You can do all the things, keep your eyes open and not try to prejudge what an audience will like. At the end of the day, you hire great actors, great directors and great scriptwriters -- and sometimes it still doesn't work. It's not about spending money; it's about being fresh, innovative and taking risks.
IBTimes: You've said you don't look at focus groups; has your script-reading process turned up any potential hits lately?
Lombardo: We have a Jenji Kohan show where she started writing about the Salem witch hunts. I will be honest: I do not care about Salem witch hunts, but it's just a really fantastic script. It doesn't depend on your buy-in or your interest in the story of the witch trials. The one thing we do believe is there is a process that comes from smart conversations about the intent or ambition of a show. That leads to writing better scripts and to better shows.
IBTimes: With the amount of HBO-like content out there from the likes of FX, AMC and others, how do you make real HBO shows stand out?
Lombardo: If you look at the way people consume content, it's all additive. People watch more than one network, they go to the movies, they go to the Web and traditional television. Will there be a moment where there is too much? I fear a time when there is so much volume that the money we spend to publicize a show starts to become like film. It can cost as much as the movie itself. We might have a similar problem in nontheatrical. You are inundated by the number of shows, new networks, new digital networks. In addition to having time to watch the shows, how will you know they even exist?
IBTimes: An estimated 10 million broadband subscribers in the U.S. don't pay for TV, and that's your target for HBO Now. Do you have a different approach to programming for that demographic?
Lombardo: If you look at consumers now, they're not a differentiated group in terms of taste. They want quality entertainment. As a programmer, what excites me is I'm not thinking about the [TV] grid anymore. When you look at a future that's fully on-demand, I think how we tell and produce stories will evolve and morph. It doesn't have to be a two-hour movie or seven-year show. There's no reason every story has to be in one-hour or half-hour format. It could be short form: The exciting thing is I'm open to everything.
FOR FREE to continue reading
✔️ Unlock the full content of International Business Times UK for free
offer available for a limited time only
✔️ Easily manage your Newsletters subscriptions and save your favourite articles
✔️ No payment method required
Already have an account? Log in
© Copyright IBTimes 2023. All rights reserved.