How Long Is Omicron Contagious? Longer Than You Think
KEY POINTS
A study found that omicron's viral load was highest three to six days after diagnosis or symptom onset
The virus only disappeared after around 10 days, which meant omicron was no different from COVID-19's other strains
The study's findings came after several countries shortened their quarantine periods for the infected
The infectious period of COVID-19's omicron variant is the same as that of the virus' other strains, health officials said.
While there is currently very little information on omicron, the variant's "period of communicability is no shorter than the other variants," Dr. Theresa Tam said, according to a report by the National Post.
The chief public health officer of Canada cited a recent study in Japan, which was conducted by the country's National Institute of Infectious Diseases (NIID), that suggested omicron's viral load — the amount of virus in an infected person's blood — was highest three to six days after diagnosis or symptom onset.
Additionally, the NIID study also found that the viral load only disappeared after around 10 days.
Another study that analyzed younger and generally healthier men who tested positive for omicron had similar results and showed that the variant's infection length was 9.87 days, while delta infections averaged 10.9 days.
This meant that omicron was no different from other variants and that an infected person is "still capable of shedding the virus and communicating this even up to the 10 days," Tam said.
The Centers for Disease Control and Prevention (CDC) previously said that COVID-19 transmission occurred "in the 1-2 days prior to the onset of symptoms and the 2-3 days after."
The NIID study, which has yet to be peer-reviewed and published in a scientific journal, came out after several countries decided to shorten the quarantine periods for people who tested positive for COVID-19.
The CDC recommended shortening the self-isolation period for infected people in the U.S. to five days from 10 on Dec. 27, 2021, while England initially reduced their quarantine period to seven days before further cutting it down to just five Monday.
The Public Health Agency of Canada still recommends that people who contract COVID-19 should self-isolate for at least 10 days, but every province and territory in the country stopped following that advice starting Dec. 30, 2021, as per the National Post.
Canada's most populated state, Ontario, now only requires vaccinated individuals who test positive for the coronavirus to self-quarantine for five days.
Reducing the isolation period carries "a certain amount of risk" and makes other protective layers like masks and testing even more important, according to Tam.
However, the doctor acknowledged that "at the moment, maintaining business continuity and continuity of critical services is extremely challenging."
Canada has reported a total of 2,822,614 COVID-19 cases as of Wednesday, according to publicly available government data. The U.K., meanwhile, has had 15,610,069 coronavirus cases, data provided by Johns Hopkins University showed.
The U.S. has reported 67,903,759 COVID-19 cases, according to the CDC.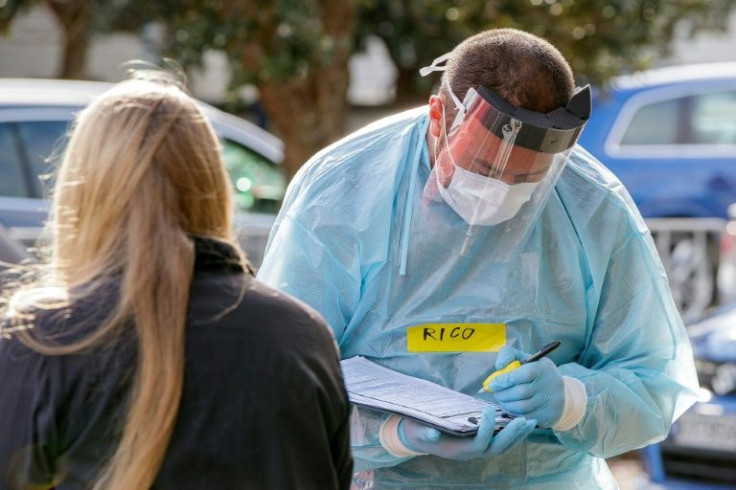 © Copyright IBTimes 2023. All rights reserved.