How Madison Avenue Couture is Disrupting the Luxury Handbag Market
This article uses affiliate links, which means if you purchase products through these links, we may earn a commission. Click here to see our
T&C
. For licensing please click
here
.
Since the inception of the internet, interactions and transactions enabled by the new technology have transformed a wide variety of industries. From its earliest inception to the rise of eBay & Amazon to the recent emphasis on Social Media & Shopify-enabled online sales, e-commerce is arguably the most revolutionary and wide-reaching innovation arising from the internet. Touching all industries, e-commerce empowers individuals around the world with access to products regardless of where the brand is located as well as access to rare & special edition items that are not offered in brick-and-mortar stores. While the 'in-person' shopping experience will never go away, e-commerce helps brands grow their reach and consumers find products they love from the comfort of their own homes.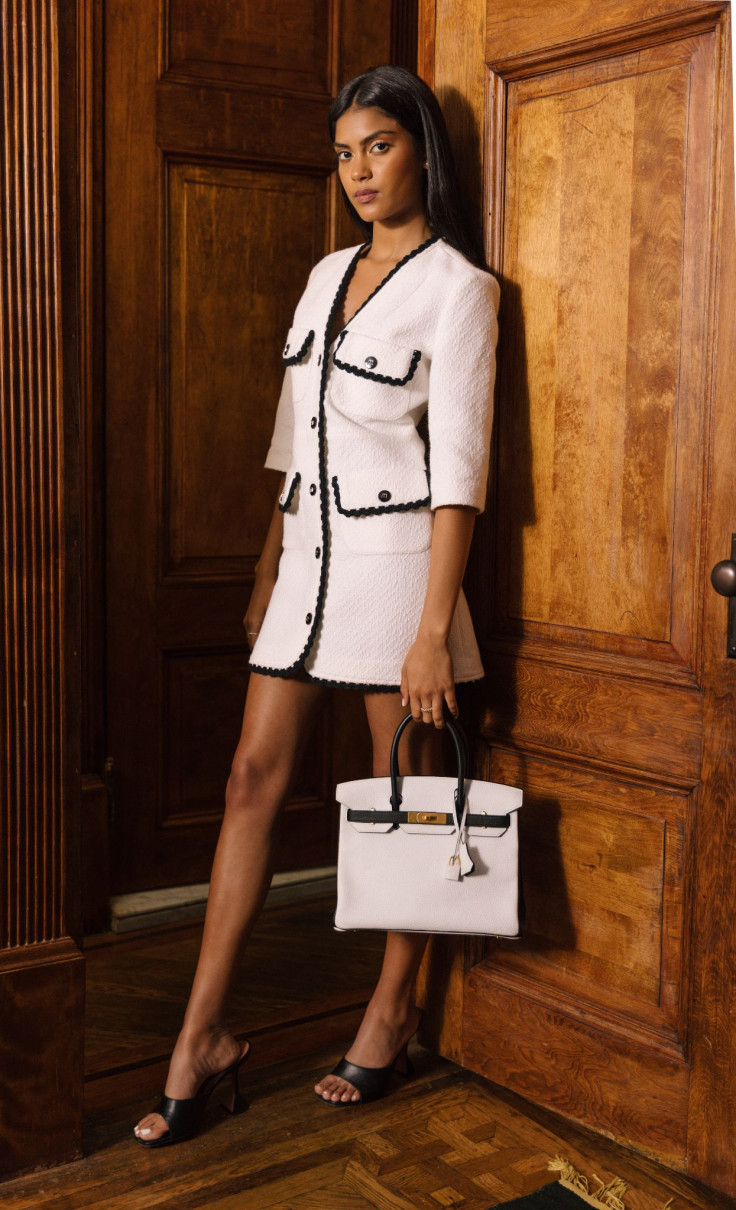 As an effect of these benefits, a new movement of resellers is gaining more traction. Since the early days of internet sales, those in the know have acquired scarce and collectible products not easily accessible to consumers. This trend is particularly popular in the world of fashion – from sneakers to watches to handbags. While some entrepreneurial resellers snatch up limited edition pieces to flip them for a quick profit, other more noble resellers have established businesses to give consumers a trusted online resource for these hard-to-find collectibles. As savvy fashion enthusiasts look for the newest fashion trends or yearn for something they missed out on in prior years, these businesses are filling a major need and resonating with consumers deeply.
Furthermore, now that we are more than two years since the onset of the pandemic and consumers are itching to get back into the world, brands that have been overly reliant on e-commerce are looking to revamp their brick-and-mortar offerings. The brands that have been able to maintain their online reach while also creating intimate in-person experiences are garnering sincere consumer loyalty. This is especially true for ultra-luxury products as a personal touch and trusting relationships can make all the difference.
Madison Avenue Couture has set the bar as the "go-to" place for collectible Hermès holy grail bags. Recognizing that Hermès makes it impossible for even the most affluent buyer to get a bag their desire immediately, if at all, President and CEO Judy Taylor and her team meticulously and expertly curate an industry-leading selection of the most coveted and rare Hermès luxury handbags — virtually all new or super hard-to-find limited edition and all 100% authentic. Having focused primarily on reselling Hermès, Taylor has leveraged the inequality between the supply and demand of Hermès) which has existed for well over a decade. While Madison Avenue Couture is not affiliated with the brands it sells, the NYC-based purveyor makes use of its industry knowledge and relationships to ensure its inventory is on trend.
Staying on course and successfully sailing through the many iterations of e-commerce since the company opened in 2010, Taylor and the Madison Avenue Couture team have emerged as a direct-to-consumer and business-to-business favorite for authentic and never-used ultra-luxury handbags. The company has a deep Hermès product roster, including the largest online selection of in stock new and collectible Hermès Birkin and Kelly bags, including exotics and limited edition bags.
This e-commerce juggernaut is resonating with fashion consumers because of the team's unrivaled product expertise and curation capabilities. Madison Avenue Couture has professionalized the resale of Hermès handbags. This fashion gem only offers luxury bags that it has in stock and 'on hand', so customers can get the bag of their dreams the same or the day. In addition to authenticating all bags so consumers do not need to worry about fraudulent products, Madison Avenue Couture's team meticulously reviews each item to ensure it matches the brand's standard and that then prepares photographs and product descriptions of the actual item for its website.
Taylor and her team do the style legwork so that consumers only need to go to one source for all the hottest new Hermes handbags. With a comprehensive brand reach, Madison Avenue Couture caters to its international community of sophisticated clients with a unique buying experience at its Manhattan-based showroom. Taylor and her team of knowledgeable professionals offer one-on-one personal shopping experiences by appointment only giving clients experiences that are not even offered in the Hermès boutiques themselves. Clients who visit the Madison Avenue Couture showroom have the opportunity to view Birkins and Kellys in different sizes, leathers, and hardware. For clients not visiting New York, Madison Avenue offers Facetime appointments simulating the showroom visit. Simply put no other reseller offers clients this intimate shopping experience nor do they have the product inventory and fashion knowledge that Madison Avenue Couture has.
To further assist their highly discerning clientele the Madison Avenue Couture team has built out its concierge services in response to meet their needs. If a client wants a specific bag that is not in stock, the Madison Avenue Couture concierge service will search the globe to procure the bag and ensure quality. This concierge service is a disruptive value add to e-commerce centric resellers, even ones with luxury Manhattan showrooms.
With an unparalleled inventory of curated luxury bags, easy-to-use social media and e-commerce channels, an intimate yet not intimidating NYC showroom, knowledgeable staff, expert concierge services, and 24-hour free shipping for all Hermès Birkin and Kelly bags in stock, Madison Avenue Couture is a fashion enthusiast essential. With features in the Wall Street Journal, Gotham Magazine, the NY Post, and Page Six, Madison Avenue Couture's reach is only growing. Please visit the company's website and Instagram for more details!
FOLLOW MORE IBT NEWS ON THE BELOW CHANNELS