How Many Crayola Crayon Colors Are There? Company To Retire One Color On National Crayon Day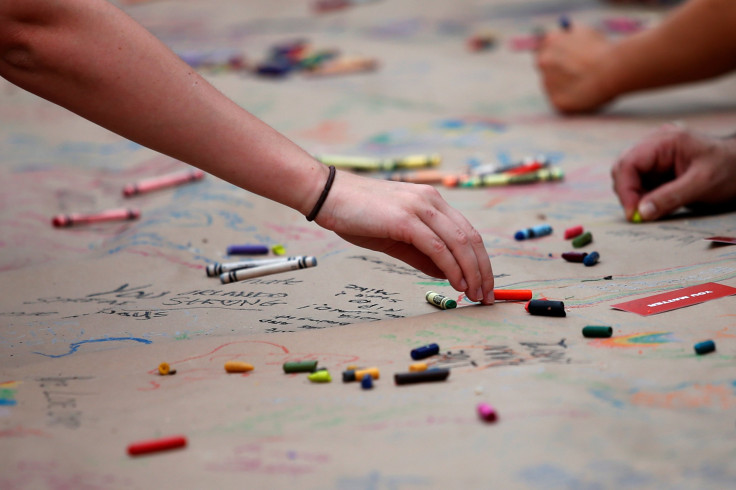 Crayola, the major purveyor of art supplies and creators of the popular crayons, has announced that it will participate in a little spring cleaning, and the company will be retiring one of its crayon colors. The company announced that it will pull one if its existing 24 colors from the box Friday, which, not-so-coincidentally, is National Crayon Day.
To commemorate the event, Crayola also announced that they would be live streaming the official color retirement on Friday morning, the Associated Press reported Wednesday. The live stream will take place on the brand's Facebook page Friday from 8:45 a.m. to 9:30 a.m. EDT.
This will be Crayola's first time it will actually discontinue a color from its box of 24 crayons. The entire crayon color offerings include 120 crayon colors in its complete selection, which include options like blue-violet, carnation pink, blue green and cerulean. That said, the color will be replaced, according to the company, but that color still remains a mystery. Colors that were discontinued from the complete color roster included lemon yellow, maize, magic mint and teal blue, among others.
Read: Weekend Movie Preview: Killer Dolls, Magical Crayons, Digital-Age Malaise, And A Murder Mystery
"The color will be retired across the entire crayon portfolio including the iconic 24 and 64 count boxes as well as all other Crayon products," Joshua Kroo, director of Marketing Communications & Virtual Creativity Platform told Mashable. "Crayola is all about innovating with color so consumers can expect that there will be a new, exciting color coming soon!"
The major announcement has stirred the hearts and minds of Crayola crayon lovers, and fans have reacted strongly on social media in the lead-up to the big news.
"Why would yall retire a color?" one commenter asked. "All colors matter," another wrote.
© Copyright IBTimes 2023. All rights reserved.