Immigrants In Prison: Detention Center In Texas Punishes Children Migrants By Restricting Crayons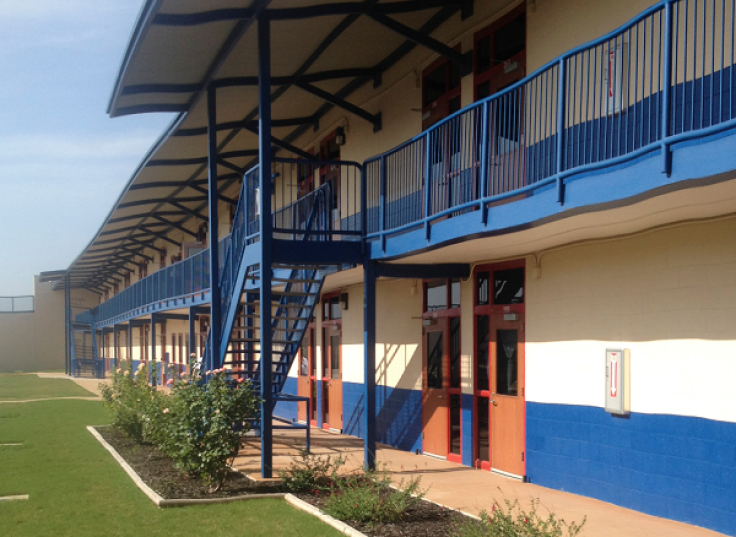 Migrant children detained at Karnes County Residential Center, a Texas detention camp, are being prohibited from using crayons, according to a Guardian report released Thursday. The visitation room is the only area of the facility that has implemented the new restrictions after staff members discovered property had been damaged by crayon markings. Lawyers helping mothers and children at the center are outraged by the new restriction and said the ban on crayons is unnecessary.
A Refugee and Immigrant Center for Education and Legal Services (RAICES) spokesperson told Guardian children were given the crayons while their mothers were taking legal advice. The crayon markings and drawings on a table in the visitation room were found some time during the week of Nov. 7, prompting Immigration and Customs Enforcement (ICE) to send an email explaining that the punishment was an action caused by "property damage to the contractor."
Parents residing in the center said that the ban on crayons was already starting to have a negative impact on the children. A 23-year-old mother told Guardian in an email that the crayons the children were given kept the children occupied.
"They are too young to read and if they just play [they] can get too rowdy. We don't always want them with us because some of the things we share we don't want them to hear," she said.
The Karnes federal immigrant detention center, located just south of San Antonio, has stirred controversy since converting from a male prison to a family immigration camp in 2014. Migrants residing in the detention center have reported instances of sexual abuse on women, lack of medical care and harsh living conditions. A 2014 report by CNN said that women in the facility suffered sexual abuse from other immigrants living in the center as well as guards and other workers. Women reported being asked for sexual favors in exchange for money and legal help, while some reported being taken from their cells for sex at night and being fondled by Karnes workers in front of others.
The Karnes facility, ran by private prison company GEO Group, Inc., holds 500 beds including 266 unities designed for families. Along with detainees living in Karnes' counterpart camp, Dilley Residential Center, more than 1,800 immigrants reside within the two camps. Karnes is expected to be reverted back into an adult male facility sometime in 2017.
© Copyright IBTimes 2023. All rights reserved.