How Many Cruise Ship Passengers Go Overboard Each Year?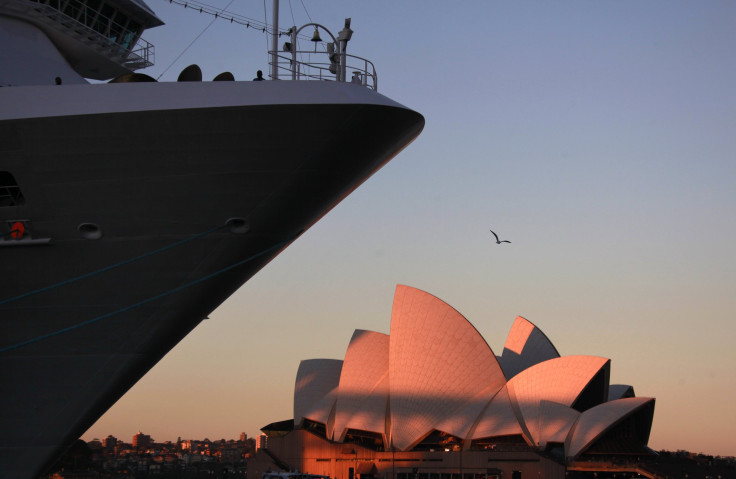 When Paul Rossington and Kristen Schroder went overboard late Wednesday during a Carnival Spirit cruise along the eastern coast of Australia, the incident was, sadly, nothing new.
Since the turn of the century, nearly 200 others have met the same fate, be it by choice, accident or something darker.
Australian Search and Rescue aircraft and marine vessels trolled the waters approximately 60 nautical miles east of Forester for any signs of the two young cruisers. But New South Wales Police Marine Area Commander Mark Hutchings said it remained unclear whether the pair jumped off the ship or fell. Their disappearance, recorded by a surveillance camera onboard the Carnival Spirit, has not been considered suspicious.
"This is a tragic event at the moment, but we're holding out hope we might be able to find these people alive," Hutchings said, adding, "Obviously when you think about the circumstances of going over the side of a cruise ship, I have serious concerns about the welfare of both those people."
None of the 2,680 people on the ship are believed to have witnessed the incident, and it was not reported to authorities until the ship docked in Sydney's Circular Quay and the couple's luggage went unclaimed.
The missing passengers on Carnival Spirit are the fourth to go overboard on cruise ships this year, following an incident on the Coral Princess in March and MSC Cruises' Fantasia in February, according to Dr. Ross Klein of CruiseJunkie.com.
Dr. Klein, who has testified before Congress numerous times on cruise-related issues and is the author of four books, including "Cruise Ship Blues: The Underside of the Cruise Ship Industry," keeps track of all issues aboard cruise ships, and believes there were 23 incidents of passengers overboard in 2012 and the same number in 2011.
Indeed, extracting from his figures, the number of overboard passengers has nearly doubled since the early 2000s, when there were an average of just 10 overboard incidents each year.
While it's no secret that cruising's appeal has grown enormously during that time and passenger numbers are up, the figures point to a clear spike in passenger accidents, suicides and otherwise mysterious disappearances.
According to Dr. Klein's statistics, nearly half of all overboard incidents since 2000, or 94 out of 200, have occurred on Carnival ships, including Costa, Cunard, P&O, Princess and Holland America. Royal Caribbean-owned ships have accounted for the next largest number, with 39 incidents over the last 13 years.
The Man Overboard List on CruisePage.com notes that male cruisers are much more likely to go overboard than female are, and that the average age of passengers who go overboard is 41. Passengers are most likely to go overboard on the last night of their cruise, and many are found to be either drunk, climbing on the railings or jumping between balconies.
"Falling overboard does not necessarily mean you will die," the website notes. "Ten people have been rescued, one after 18 hours in the water."
That's the hope right now in Australia as search and rescue teams look for the two young passengers who are believed to have been in the water since 8:50 p.m. local time Wednesday.
© Copyright IBTimes 2022. All rights reserved.
FOLLOW MORE IBT NEWS ON THE BELOW CHANNELS