55 Cruise Passengers Robbed On St Lucia Near Celebrity Event Hosted By Matt Damon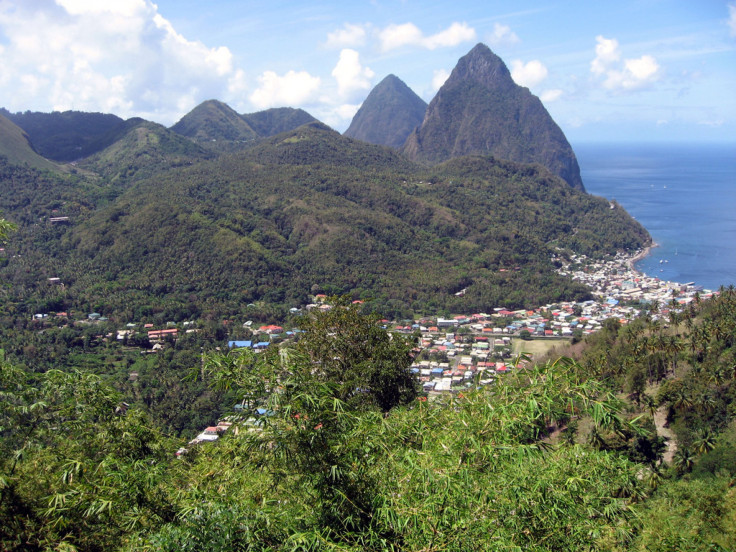 Some 55 passengers from Celebrity Cruise line's Eclipse vessel were robbed at gunpoint while on a shore excursion in Soufriere on the Caribbean island of St. Lucia Friday. While no one was seriously injured, the incident occurred right next to a high-profile celebrity event and forced the tourism-dependent island to defend its safety record.
"A vacation is supposed to be filled with fun, rejuvenation and relaxation. An act of crime should not be part of any vacation, and we regret our guests had to experience those events," Celebrity Cruises stated Monday. "We are thankful that none of our guests were injured in this unfortunate event, and will continue to provide them any support they may need."
The Eclipse is currently in the middle of a 14-night Caribbean cruise out of Fort Lauderdale, Fla., and St. Lucia was the fourth port of call. Other stops include St. Thomas, St. Maarten, Antigua, Barbados, Grenada, Aruba and Curacao before the ship returns Saturday.
While Celebrity Cruises, a subsidiary of Royal Caribbean Cruises Ltd., said no one was hurt in Friday's incident, a commenter on the Internet forum Cruise Critic claiming to be on the voyage said a woman fell and broke her leg during the robbery.
"We are on the Eclipse," the poster wrote. "Yesterday we were ported in St. Lucia. One of the ship tours was robbed at gunpoint by three masked gunmen. We were not on the tour, but friends were. They said one woman fell and broke her leg; no one else was injured. All their money and jewelry were taken."
Police said it was four masked men with homemade shotguns and pistols that held up the cruise ship passengers as they toured a botanical garden in the scenic southwestern tourist town. At least one suspect has confessed to the crime, according to local media, while two other suspects remain in custody.
The suspects allegedly stole money, jewelry, cameras and cell phones from the tourists and escaped through the botanical garden's borders of foliage.
Celebrity Cruises said it is now "monitoring the safety situation in St. Lucia," though Eclipse is not set to return to the island this season.
St. Lucia Director of Tourism Louis Lewis told local broadcaster DBS TV that the repercussions of Friday's robbery would be far-reaching.
"We've received a number of inquiries from a number of different travel agents, tour operators and cruise lines who are seeking details, because the last thing you want to have is a destination that you can't assure security," he said.
Tourism Minister Lorne Theophilus, meanwhile, described the incident as an "unfortunate and a horrible scenario," while St Lucia Tourist Board Chairman Mathew Beaubrun called it "rare."
The robbery occurred less than a mile from where police had mounted a huge security operation to protect Matt Damon and dozens of his celebrity friends at the exclusive Sugar Beach Resort, where he had booked all 78 rooms to renew his marriage vows with wife Luciana Barroso. Guests at the ceremony included Robert de Niro, Ben Affleck, his wife Jennifer Garner and Chelsea Clinton.
Many on the island had criticized the police force for using all of its time and resources on the event -- which may have made it easier for the robbers to get away with their crime.
St. Lucia attracted more than 400,000 tourists last year, with a quarter of those on cruise ships. Overall, crime rates remain relatively low in the tourism-dependent island, though there has been a bump in violent crime over the last five years. The government has blamed the uptick in violence on drug trafficking.
© Copyright IBTimes 2023. All rights reserved.
FOLLOW MORE IBT NEWS ON THE BELOW CHANNELS