How Many Languages Does Melania Trump Speak? First Lady Knows English, Slovene And More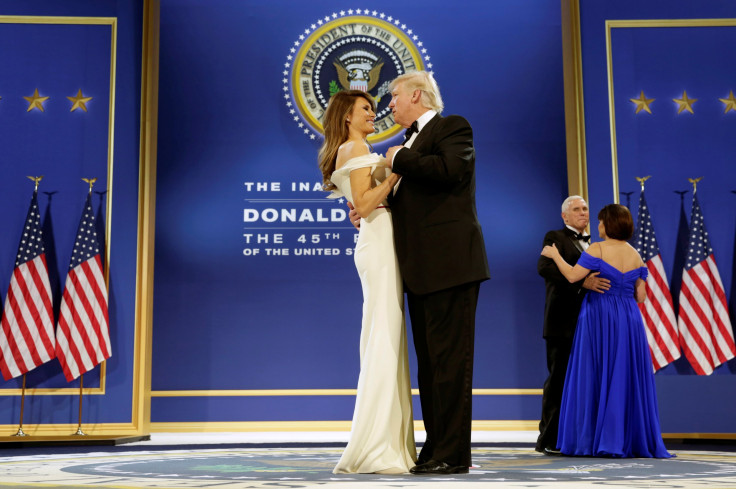 Talk show host Chelsea Handler took aim this week at Melania Trump's language skills, telling Variety she'd never have the first lady on her Netflix show because "she can barely speak English." But that's not true — Trump speaks six languages, and English is one of them.
Trump, the third wife of the newly sworn-in president, was born in the central European country of Slovenia, where the national language is Slovene. Slovene uses the Latin alphabet and has about 2.4 million native speakers, according to Lingvopedia. Among them is Trump.
"I am fortunate for my heritage, but also for where it brought me today," she said in her speech at the Republican National Convention.
Trump also speaks Serbian, which is a minority language in Slovenia, CNN reported. Slovenia and Serbia were both part of Yugoslavia until it broke up in the 1990s. Trump moved to the United States in 1996.
However, she didn't lose her connection to Europe. Trump is fluent in French, which she used to use with her son Barron, German and Italian.
"Assuming that she speaks all these languages at a fluent level or a pretty good level, that makes her a pretty impressive language learner," Gabriel Silva, the polyglot behind the Fluent ASAP YouTube channel, said in a video about Trump. "French and Italian come from Latin, Slovene and Serbian are Slavic languages ... all these different languages don't share too much of a connection."
Trump joins several first ladies with foreign language skills. John Quincy Adams' wife, Louisa, knew Dutch, according to The Professional Interpreter blog. Richard Nixon's wife, Pat, knew some Spanish.
Herbert Hoover and his wife, Lou, could speak Mandarin Chinese — and legend has it they often used the language in the White House to keep people from listening to their conversations.
© Copyright IBTimes 2023. All rights reserved.
FOLLOW MORE IBT NEWS ON THE BELOW CHANNELS