How Much Money Does Donald Trump Make? President-Elect Refuses Billions In Dubai Deals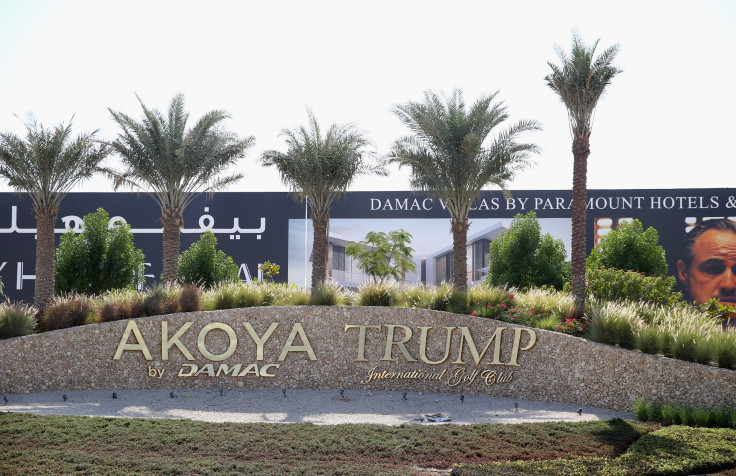 President-elect Donald Trump told reporters Wednesday he turned down $2 billion in real estate deals during from the United Arab Emirates, stating he wanted to avoid a conflict of interest as he prepared to take office later this month.
Trump said he was contacted by Damac Properties Dubai Co., a property development company already involved with two multi-billion golf resort properties under Trump's name. He said his presidency and business ventures did not present any conflict of interest, but he wanted to be sure he did not "take advantage of something."
"Over the weekend, I was offered $2 billion to do a deal in Dubai with a very, very amazing man, a great developer from the Middle East," Trump said at his first press conference since the election. "I turned it down. I didn't have to turn it down."
Trump made the comments in reference to billionaire Damac CEO Hussain Sajwani, whom Trump recently praised and hosted at a New Year's Celebration at his Mar-a-Lago estate in Florida. Damac confirmed it's involvement in recent talks with the president-elect in a statement attributed to Senior Vice-President Niall McLoughlin.
"Damac can confirm that the discussions took place as stated in the media briefing... but the proposals were declined," McLoughlin said, according to Gulf News. "These proposals were for a variety of different property proposals."
When Trump takes office Jan. 20, he will not only be the richest president in U.S. history with an estimated net worth of around $3.7 billion, but he is slated to possess more wealth than all previous presidents combined. The next richest president would have been George Washington, worth an estimated $525 million mainly from owning large tobacco wheat farms in Virginia and a portion of which came from his marriage to the wealthy widow Mary Curtis. Trump inherited his company, the source of his wealth, in 1977 from his father, who in turn inherited it from Trump's grandmother.
Trump, who will retain control of the Trump Organization and pass off control to his sons, expanded his brand internationally, including various "Trump Towers" in the Middle East, Latin America and Asia. He collaborated with Damac on the Trump International Golf Course in Dubai, set to open this year.
Trump's name was briefly removed from the entrance in late 2015 after he announced he was considering a ban on all Muslims entering the U.S. Letters spelling out "Donald Trump International Golf Club" disappeared from the site while it was still under construction on Dec. 12 and reappeared two days later. Another project, Trump Wolf Golf Club Dubai, UAE, was designed by iconic golfer Tiger Woods and scheduled to open in 2018.
Last November, Sajwani said he would continue to work with the Trump's company regardless of his political or religious views.
© Copyright IBTimes 2023. All rights reserved.
FOLLOW MORE IBT NEWS ON THE BELOW CHANNELS