How Much Money Will David Dao Make From United Airlines?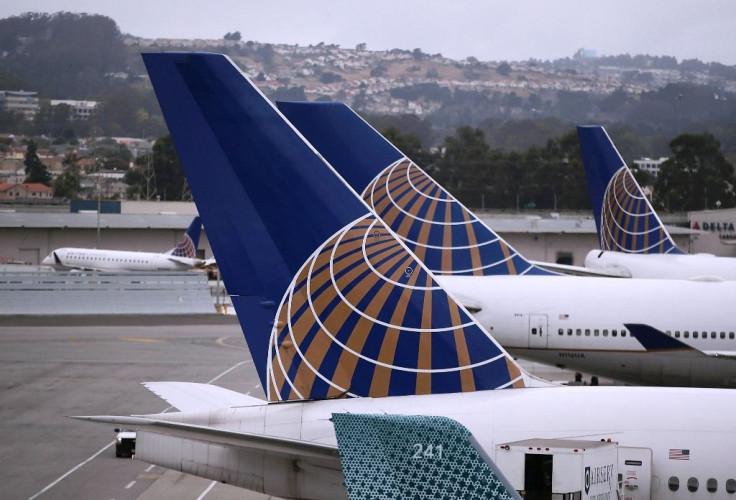 UPDATE: Thursday Apr. 27, 2017 – David Dao settled with United Airlines after being forcibly removed from a flight April 9, his lawyers announced in a statement Thursday. Dao's attorneys, of Chicago-based Corboy & Demetrio, called the agreement "amicable."
"Mr. Munoz said he was going to do the right thing, and he has," one of Dao's lawyers, Thomas Demetrio, said in a statement released Thursday. "In addition, United has taken full responsibility for what happened on Flight 3411, without attempting to blame others, including the City of Chicago. For this acceptance of corporate accountability, United is to be applauded."
The settlement was for an undisclosed amount of money.
Original story:
The passenger who was forcibly removed from a United Airlines flight by aviation security officials Sunday garnered much public sympathy in the days since video emerged of him being dragged, bloody and screaming, down the aisle of a plane. David Dao, 69, retained a lawyer and filed a petition with an Illinois court to get all evidence related to the incident preserved.
While a lawsuit wasn't filed, Dao's lawyer confirmed in a press conference Thursday there would likely be one, which begs the question: In the wake of such a high-profile, controversial incident, how much will Dao get?
NEW: David Dao Settles With United Airlines After Being Forcibly Removed From Plane
"Dr. Dao will likely get millions here," James Goodnow, an attorney with the Lamber-Goodnow Injury Law Team at Fennemore Craig, who is licensed in Chicago, told International Business Times in an interview Thursday. "The only question is how many zeros will follow the first number."
Dao has a number of claims against both the city of Chicago and United. First and foremost, he has an assault and battery case.
"This is going to be a slam dunk, a no-brainer, an easy win," Goodnow told IBT. "It's documented on multiple cell phones. There's no question."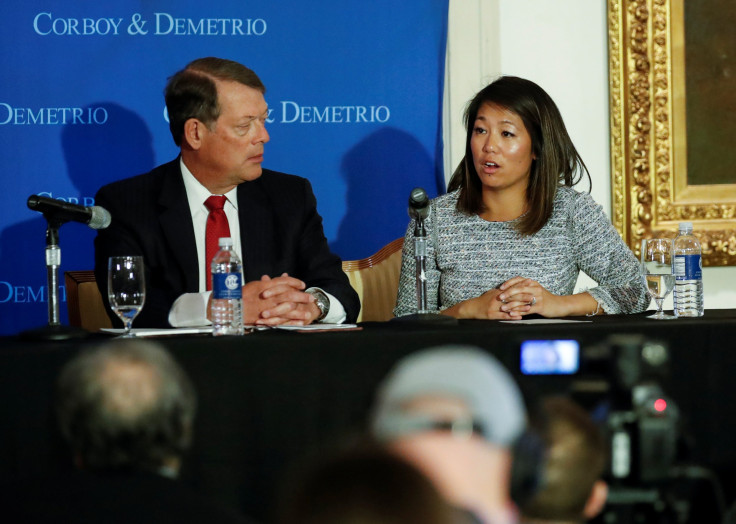 Other claims will likely include breach of contract, false imprisonment, defamation and intentional infliction of emotional distress.
"That's just a big fancy way of saying that the officers involved, and/or United Airlines, intentionally engaged in outrageous conduct that could be expected to have an emotional impact on Dr. Dao," said Goodnow. "I think most people would consider this conduct outrageous and I think there's little question Dao has suffered emotionally."
There is no specific monetary cap in Chicago on what a plaintiff can get. Dao would likely collect on an array of damages including medical bills, lost wages and general damages, which include those things that can't be quantified, like emotional distress and pain and suffering. Illinois is one of the most restrictive places in the country when it comes to punitive damages, which refer to damages awarded to punish wrongdoers and deter future wrong conduct, so lawyers would have to look elsewhere for a larger payday.
Read: A Full Timeline Of The United Airlines 'Overbooking' Controversy
"The real money is going to come in the area of emotional distress damages — the pain and suffering. We call those general damages," said Goodnow. "That's where you can juice this up from a monetary perspective."
In a typical personal injury case, Goodnow explained, a general rule of thumb is that plaintiffs are rewarded three to four times his or her medical bills. In a case where a client's past and future medical bills are estimated to be about $100,000, the payout would likely be somewhere between $300,000 and $400,000. Not so for Dao, namely because the case will almost certainly never make it to court.
"What you will see here is a settlement value that will blow away anything Dr. Dao will ever recover in court," said Goodnow.
Because of the nature of the case and the intense public scrutiny, United will likely be motivated to aim for a settlement, which will garner a larger payout for Dao than a trial would. The company has already become the subject of numerous boycotts, internet mocking and a plunging stock price and can't afford to be at the center of yet another controversy.
"Look at the attention this case has received in just a few days," said Goodnow. "Imagine what would happen if you have a public trial and every reporter is covering it. Every day will be another paper cut for United."
The mistakes made by United after the incident will presumably benefit Dao. At least, from a monetary standpoint.
Instead of apologizing to Dao, the airline said it was sorry for having to "re-accommodate" passengers in their first statement. They were the subject of swift backlash by people who took issue with the phrasing. In a different memo to employees, which was obtained by the media, CEO Oscar Munoz appeared to blame Dao for being "disruptive and belligerent" and leaving the crew "no choice" but to call aviation security to forcibly remove him, though video recorded right before the incident suggested otherwise.
"All of these missteps are going to enter into the equation when United is deciding how much to pay here," said Goodnow. "If United insults Dr. Dao and his legal team with a 'lowball' offer, they risk an ever greater backlash. If that information were to leak out, it would be so damaging if it looks like, in the face of this, United is trying to get out on the cheap."
Munoz issued yet another statement from the company Tuesday in which he took "full responsibility" and pledged to make the situation right.
"I don't think United's legal team is going to try and 'lowball' Dr. Dao here," said Goodnow. "I think they're going to come in with the biggest number they can to get this put to bed as soon as possible."
© Copyright IBTimes 2023. All rights reserved.