How Prince William, Kate Middleton Raise Future King Prince George, Ensure His Role Won't Be 'Too Burdensome'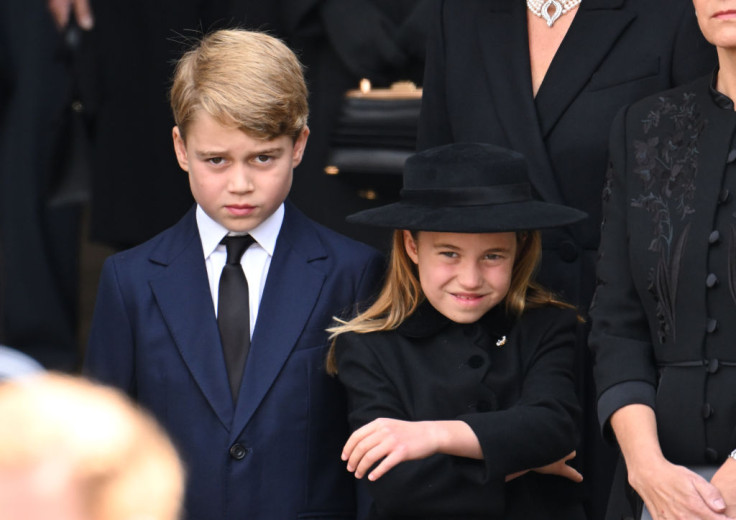 KEY POINTS
Prince William and Kate Middleton reportedly told Prince George his future role in the best way they could
The Prince and Princess of Wales allow Prince George to enjoy a normal childhood while dipping into his future duties
Prince George is reportedly getting firsthand experience to be a royal and monarch while being a normal boy
Prince George's parents, Prince William and Kate Middleton, are working hard to give him a normal childhood.
The Prince and Princess of Wales' eldest child will turn 10 next week. A palace insider spoke with People about how the royal couple is raising the future British monarch. Sources said Prince George is already aware of his future role, and his mom and dad are doing their best to ensure he will still enjoy a normal childhood.
"I am sure [William and Kate] are making George aware in the best way they can. And not making it too burdensome," the unnamed tipster told People.
The source added that it's a "massive balancing act" on Prince William and Middleton's part. Aside from raising Prince George, the Duke and Duchess of Cambridge are also parents to Princess Charlotte, 8, and Prince Louis, 5.
"William and Kate are doing the right thing, protecting him so he can have as normal a childhood as possible, but he's also dipping into duties as a future monarch," the insider continued. "He's getting firsthand experience of what it's like to be a royal and a monarch and firsthand experience of being a normal boy."
An insider claimed that much of the kids' upbringing was inspired by Middleton, who grew up in a normal household.
"Coming from a different background, she appreciates the importance of having family time," a source close to the royal household shared. "She wasn't brought up in that aristocratic setting where you see the children for a short time each day."
Myka Meier, who trained under the royal household of Queen Elizabeth, previously said that Middleton's parenting includes being a hands-on mom and teaching her kids royal etiquette herself instead of sending them for formal training at a young age.
"It's actually been said and known that the children are not undergoing actual etiquette training. The Duchess of Cambridge is actually teaching them herself," Meier told Us Weekly. "So kind of how it works internally is as they're preparing to go meet somebody or get off an airplane, then really the Duchess has been doing a wonderful job of teaching the children."
As for when Prince George learned that he had a huge role in the monarchy, royal historian Robert Lacey claimed in his book "Battle of Brothers" that Prince William told his son his fate around his seventh birthday in the summer of 2020.
"It is thought that his parents went into more detail about what the little prince's life of future royal 'service and duty' would particularly involve," Lacey wrote. "William's aim as a father, the prince stressed, was to give his son 'a normal family upbringing,' enabling the monarchy 'to stay relevant and keep up with modern times.'"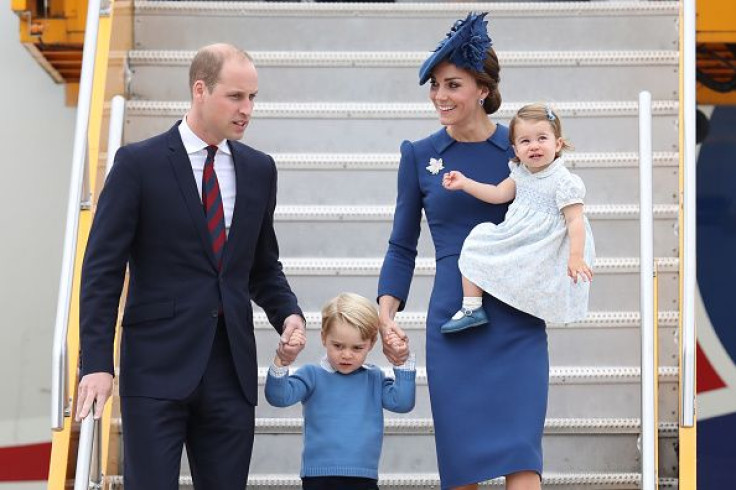 © Copyright IBTimes 2023. All rights reserved.