Prince Harry 'Doesn't Have A Good Sense Of Who People Are,' Royal Commentator Claims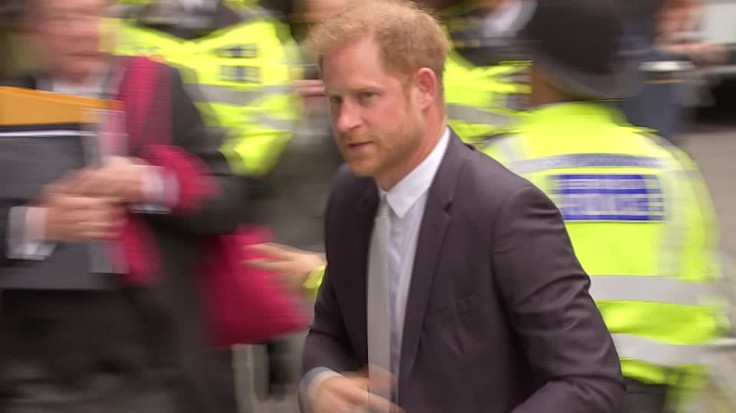 KEY POINTS
Kinsey Schofield discussed Prince Harry's claims of an alleged secret deal between the royals and the press
She suggested that Prince Harry may have been lied to
The commentator claimed Harry's "gut instinct about people might not necessarily be the brightest"
A royal commentator has suggested that Prince Harry may not be a good judge of character due to his sheltered upbringing.
Journalist Kinsey Schofield, host of the royal podcast "To Di For Daily," recently joined host Kevin O'Sullivan on TalkTV. They talked about Prince Harry's claims of an alleged secret deal struck between a U.K. newspaper publisher and the monarchy to stop members of the royal family from suing over alleged phone hacking.
O'Sullivan suggested that Prince Harry may have simply come up with a theory and then started to believe it was true because the royal has not provided any evidence of the alleged secret agreement.
"He comes up with his ideas like, 'Oh, this must be the way journalists work. Oh, yeah, there was a secret pact between the royal family and newspapers back in the 1990s. This is my theory,'" the TV host claimed of the Duke of Sussex. "He forms these ideas in his mind, these fantasies, and before long, in his mind, they become a reality. That's the basis on which he proceeds, I think. Would you agree?"
However, Schofield suggested that Prince Harry may have been told false information about the royal family. International Business Times could not independently verify this information.
"I think that's a probability, but I also think he's an idiot," Schofield claimed. "I also think there could be a Martin Bashir-type of character in his life that's trying to get close to him, feeding him ideas like this."
"It was over a year ago that I was at a coffee shop on Sunset, and I overheard people talking about something they were trying to develop with him. So people will lie to you to get closer to you, so you feel ingratiated to them," she claimed.
The "R is for Revenge Dress" author suggested that the Duke of Sussex may not have "a good sense of who people are" due to his royal upbringing.
"Maybe he did come up with that out of his butt, but I also think that — obviously, look at who he married — he doesn't have a good sense of who people are," she said, referencing Prince Harry's wife Meghan Markle. "His gut instinct about people might not necessarily be the brightest because he's been protected all of his life. Somebody might have lied to him to get closer to him."
In 2021, an inquiry found that BBC journalist Bashir acted in a "deceitful" way and faked bank statements to gain access to Princess Diana and obtain his 1995 "Panorama" interview with her.
Lord Dyson, the retired U.K. judge who led the inquiry, found that Bashir deceived Diana's brother Charles Spencer by showing him forged bank statements that falsely suggested that her former private secretary Patrick Jephson and other individuals were being paid for keeping the princess under surveillance.
Following the release of the investigation's findings, the 9th Earl Spencer wrote in an op-ed, "I feel that I was groomed... shown forged bank statements; I was told of underhand payments, of spying, and of appalling deception. But, all along I was the one being deceived in order for Mr. Bashir to get to my late sister."
The BBC and Bashir both apologized to Princess Diana's family.
Meanwhile, on Wednesday, Prince Harry's lawyers sought to rely on an alleged secret agreement between the royal family and News Group Newspapers (NGN) to defeat the publisher's bid to throw out the royal's phone-hacking case and allow it to be heard at trial in January, Reuters reported.
The Duke of Sussex is suing NGN for multiple unlawful acts allegedly committed on behalf of its tabloids from the mid-1990s until 2016. But the publisher, which has settled numerous phone-hacking cases over the past decade, asked a judge to throw out Prince Harry's claim, arguing he should have taken action sooner.
Prince Harry claimed he did not bring legal action until 2019 because of an alleged agreement between the monarchy and NGN to delay any lawsuits by the royal family until the end of all other phone-hacking litigation brought against NGN.
NGN has denied that there was any such agreement.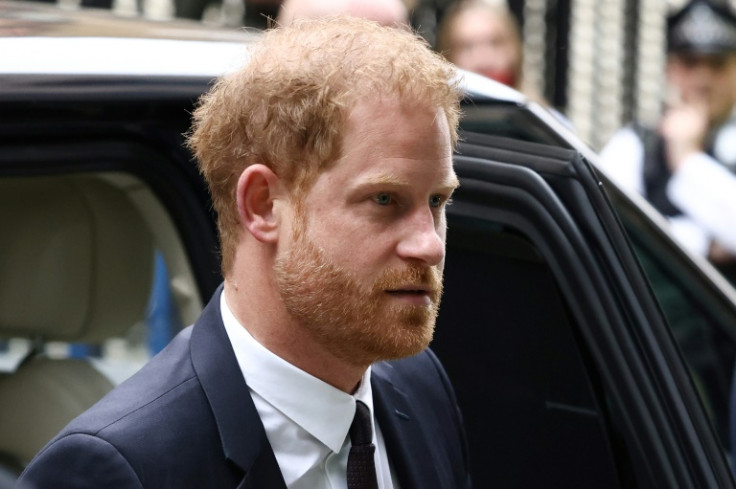 © Copyright IBTimes 2023. All rights reserved.