Prince Harry, Meghan Markle Still Attract 'Plenty Of Interest,' But Commentator Issues Warning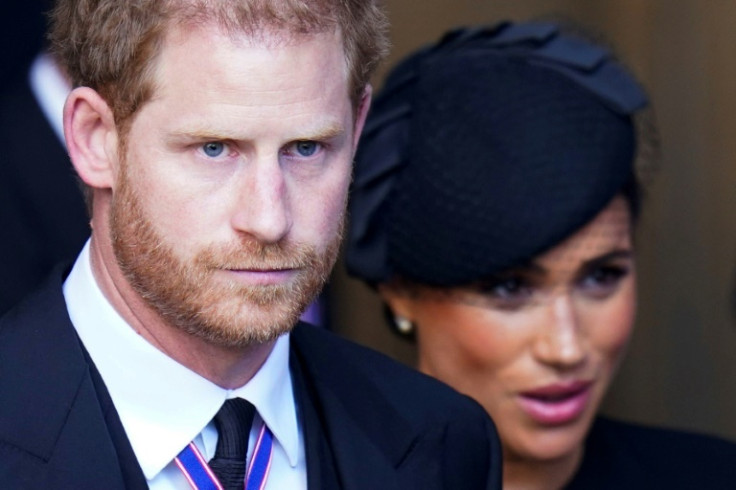 KEY POINTS
A royal commentator said there is "a deep Sussex fatigue that is setting in" even among the couple's fans
Bronte Coy claimed people can't look away from the Sussexes because of the "circus" around them
She said sharing royal secrets is "not a very long-term plan"
Prince Harry and Meghan Markle are still drawing interest from the public, but their current strategy will not work forever, a royal commentator claimed.
GT Communications founder Gemma Tognini and News.com.au entertainment reporter Bronte Coy joined host Caroline Di Russo on Sunday's episode of Sky News Australia's "The Royal Report."
During their discussion, Di Russo noted that based on the success of Prince Harry's best-selling memoir "Spare," the Duke and Duchess of Sussex still attract "plenty of interest," more than three years after stepping back from royal duties and relocating to California.
"Absolutely. We're all still watching," Coy said in response. "We wanted to read the book, whether you love them or loathe them, because we were getting such a rare look into the palace dramas direct from a source. That's what we're still getting from Harry and Meghan."
Coy suggested that while there has been a lot of content coming from Prince Harry and Markle in recent years, the "circus" surrounding them still gets people talking.
"While there is clearly a deep Sussex fatigue that is setting in, even among people that are big fans ... but in a lot of ways, kind of like a trainwreck, you really still can't look away because there has been this kind of circus around them," the journalist added.
But Coy warned that the strategy of the Sussexes, who have been slamming the royal family and making bombshell claims about their time in the monarchy in interviews, docuseries and books, might not work for the long term.
"But my concern for them is really the fact that it's not a very long-term plan. They burn so bright and so fast with their royal secrets," the commentator said. "It's only been a few years, where does it go from here? What is that as a long-term strategy? We're interested, but how long can they grip us for?"
Tognini claimed that a number of people likely hate-purchased the Duke of Sussex's bombshell book and agreed with Coy's claim about consuming Prince Harry and Markle's content despite the "Sussex fatigue."
"I so agree with the Sussex fatigue, but then, I'm like an addict, I can't stop," the strategic communications and reputation management specialist said.
International Business Times could not independently verify the claims.
This comes after Forbes reported that Prince Harry's "Spare" is the No. 1 bestselling nonfiction title so far this year. The royal has reportedly sold more than 1 million print copies of his 400-page memoir in the U.S. alone.
The book, which was released on Jan. 10, gave a candid look at the Duke of Sussex's life in the royal spotlight.
In his memoir, Prince Harry discussed how his mother Princess Diana's death affected him growing up, as well as his strained relationship with various members of the royal family, including his brother Prince William.
Following the success of "Spare," royal experts and pundits have speculated that Markle may release her own memoir next, following the loss of her and Prince Harry's deal with Spotify last month.
British journalist Angela Levin, a biographer of Prince Harry's, recently claimed that Markle no longer has credibility, but many will still buy her potential memoir because they would be interested in knowing what she has to say.
"She's lost all her credibility, and I think that they will not listen to it," Levin told GB News host Dan Wootton of Markle.
However, she added, "I think there'll be a lot of sales because people would want to know what she said."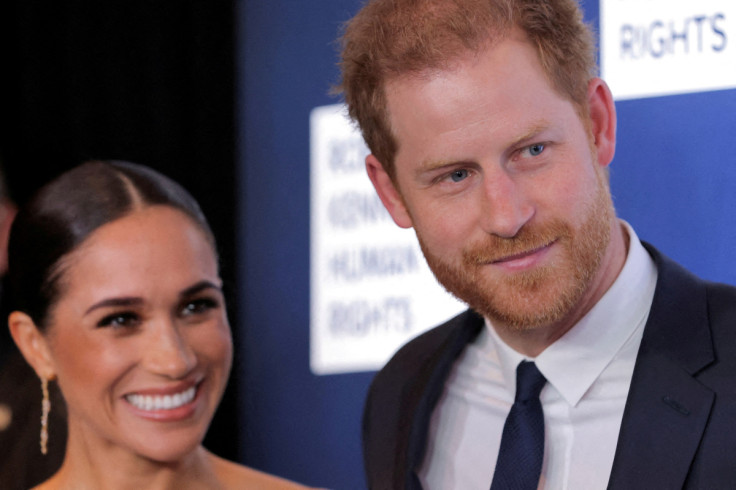 © Copyright IBTimes 2023. All rights reserved.