How Princess Diana Stopped Fighting And Used Body To Manipulate Paparazzi Photos
Although Princess Diana grew to loathe the paparazzi, she reportedly manipulated photographers into taking some of her best photos.
After marrying Prince Charles, Diana was intimidated by the constant media attention. However, Diana's personal trainer revealed, she helped the Princess of Wales come out of her shell and feel confident.
Carolan Brown wrote a piece for the Daily Mail, describing how she encouraged the Princess to take control of her life. "We talked a lot about posture, and I told her to remember those cameras," she explained.
"Keep your boobs out, lean back, and look lovely. I advised her that she can't stop photographers taking pictures so they might as well take good ones of her looking her best," the fitness guru added.
Rather than go to war with photographers, Brown wanted Princess Diana to embrace her circumstances. "I urged her not to fight it, but be confident and go with it. She had a laugh about that but did agree with me," she revealed.
"I tried to instill some personal confidence about looking great," she added.
Despite her glamorous photos, Diana previously revealed there were times when she was forced to fake a smile.
In the book, "Call Me Diana," Nigel Cawthorne detailed the Princess of Wales' experience when she appeared in front of cameras shortly after giving birth to Prince William.
"When I left the hospital, I could barely put one foot in front of the other. My stitches were killing me. It was such a strain to stand there and smile even just for a few minutes," she said.
Despite her bright smile, Diana was in agonizing pain. "As soon as the car disappeared around the corner out of sight of the photographers, I burst into tears."
Nonetheless, both during and after her marriage to Princess Charles, Princess Diana never failed to wow the camera and managed to charm her way into the hearts of millions.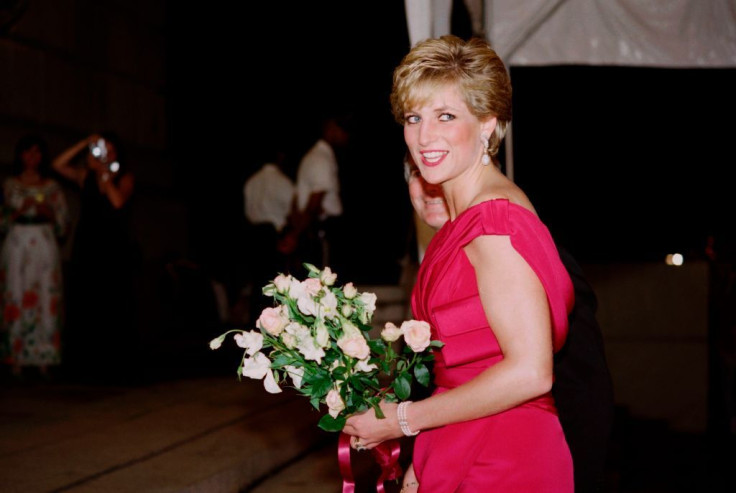 © Copyright IBTimes 2023. All rights reserved.
FOLLOW MORE IBT NEWS ON THE BELOW CHANNELS