How Steve Carell Crafted The Perfect Voice For His New 'Despicable Me 3' Character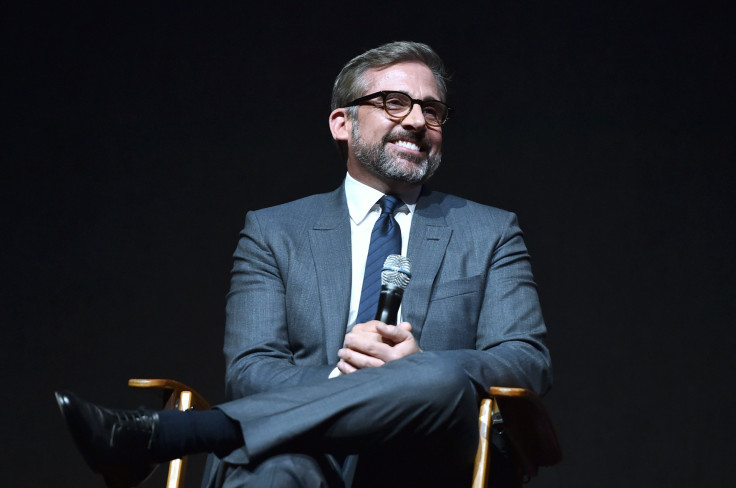 Las Vegas - Steve Carell opened up about his voice acting craft during Wednesday's CinemaCon presentation for Universal Pictures.
Ahead of the release of the third "Despicable Me" installment this summer, the actor dished on picking the perfect voice for his title role Gru and his newest character, Gru's twin brother, Dru.
Several years ago, before "Despicable Me" was released and Minions were household favorites, Carell looked to his two young children to help him decide on the perfect voice for Gru. "I tried some voices on my kids," Carell said. When his then 3-year-old daughter and pre-school aged son liked the inflection Gru now possess, he said he knew he had a winner.
"The Gru voice was the one that made them laugh the most," he said. "It was a great party trick too. Eight years later, it's not that cool."
When it came time to pick a voice for Dru, however, Carell said it wasn't as simple. Wanting to give Dru a genetically similar voice to Gru, but reflect his fun personality was a challenge. Once again, he settled on a Eastern-European accent that, like Gru, comes from "a similar country of non-origin," but kept an earnest and fun tone.
"I tried in his voice to reflect that without being too obnoxious," Carell said.
"Despicable Me" 3 follows Gru as he and his wife Lucy (Kristen Wiig) lose their jobs after failing to stop the villain Balthazar Bratt (Trey Parker). What follows is Gru meeting Dru, his identical twin brother, for the first time and Dru's attempt to get back him into villainy.
"Despicable Me 3" premieres in theaters on June 30.
© Copyright IBTimes 2023. All rights reserved.