How Virtual Reality Is Bringing Acting Back To The Porn Industry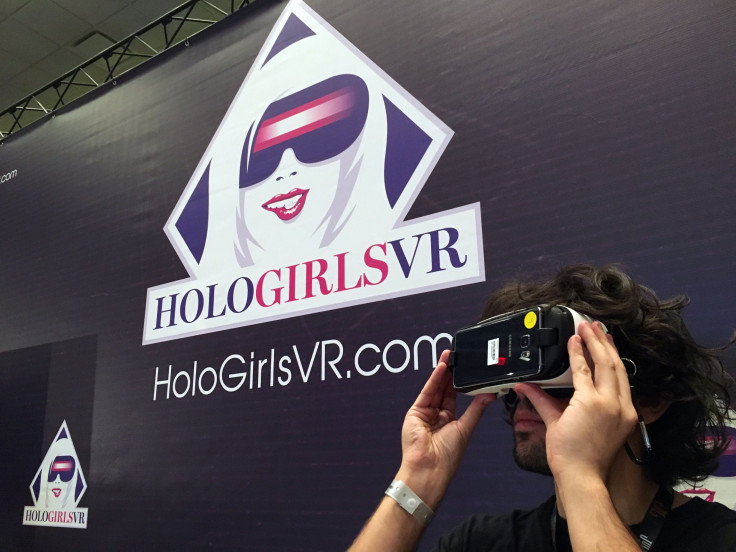 LOS ANGELES — When Stella Adler opened her acting school more than 65 years ago, she probably couldn't have envisioned this. But classic stage skills have never been more important in pornographic films than they are now, and the industry has virtual reality to thank.
While traditional pornographic productions involve the viewer watching other people have sex, VR porn is about participating in it, or at least tricking your mind into thinking you did. The viewer is not just a voyeur in VR. And because of that, it's no longer enough for porn actors to just to have sizzling hot sex on camera. Now, now they have to play to it and make it believable, which requires the kind of honest-to-goodness acting skills usually found in more traditional areas of the movie industry.
"The trend that seems to be emerging so far — and this can change next week — is the performers who are the strongest talkers and who have the ability to make a connection are doing the best," Anna Lee, the president of the VR porn production company HoloFilm Productions, told International Business Times. "Performers who create a connection beyond 'Look at my body and watch me f---.'"
And that connection is helpful in bringing in real money. The porn industry has suffered financially in recent years, in large part due to sites such as Pornhub, the YouTube of porn, which has legitimate content partners but is also full of pirated videos uploaded without authorization by users around the world. But performers and producers are hopeful that VR porn should be more resistant to piracy.
Adult performer Ela Darling, who shot her first VR film in 2014 and is co-owner of VRTube, which has developed a camera and software for the medium, told IBT this month that "people who have never paid for porn at all see value in paying for this porn." Darling, who said she is no fan of Pornhub, was even positive about the site's recent foray into VR, saying it could drive consumer adoption, which in turn should compel viewers to want more.
Lee's very early results appear to support Darling's logic. She partnered with veteran porn industry executive and HoloFilm CEO Brian Shuster, originally working on incorporating animation and motion capture into porn, but pivoted to VR with live models and officially launched this January. Since then, Lee said sales of her company's videos have doubled every month, and she expects that growth rate to actually accelerate once Oculus Rift and PlayStation VR begin to ship widely.
"You have to invest in hardware in order to watch this," Lee said. "You have someone who has already pulled out the credit card."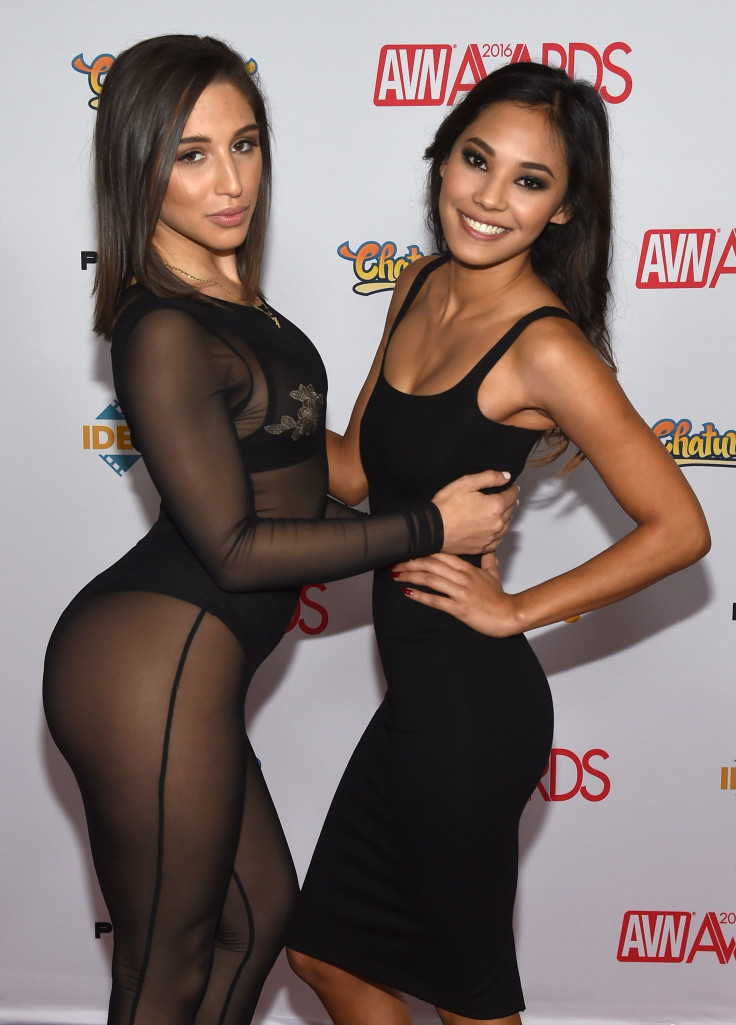 And because VR has that comparatively affluent — or at least credit-card-holding — customer base, performers are interested in experimenting with the medium. But doing it well is not as easy as, uh, doing it well.
Old-fashioned porn tends to be shot with multiple camera angles, none of them being the perspective of the two, or more, participants in the scene. At this point, VR porn is almost exclusively shot with a point-of-view perspective, where the camera sees what the viewer would if he or she were having sex with the performer. Lee said that requires different techniques.
"The camera is now a person in a scene," Lee said. "You're playing to the camera. Looking it in the eye, which some performers find hard. And if you're a male, you can't say anything."
Lee added that VR porn in general requires a higher level of thespian ability than traditional porn.
"Traditional porn is mostly based on, 'Is this person having a good time, are they sexy, are they feeling this?'" Lee said. "Now they have to perform to a person that's in the room. They really need to engage and draw the viewer in with acting techniques you find in the mainstream."
Lee named Abella Danger, Anikka Albrite and Romi Rain as performers she's worked with so far who truly shine in VR porn. But she said more partnerships between HoloFilm and major studios are in the works, and more of the biggest names middle-age men across America pretend they've never heard of will be coming to a headset near you. And when done right, Lee said it's not just authentic enough to get notoriously stingy porn customers to pony up, but even convincing to performers who have seen it all.
"I've had the wonderful fortune of being able to show performers their own scenes for the first time," Lee said. "Ninety-nine percent of the time, they're absolutely thrilled. But it's almost too real for them."
© Copyright IBTimes 2023. All rights reserved.
FOLLOW MORE IBT NEWS ON THE BELOW CHANNELS