Howard Kurtz Fired Over Erroneous Coverage Of Jason Collins Coming Out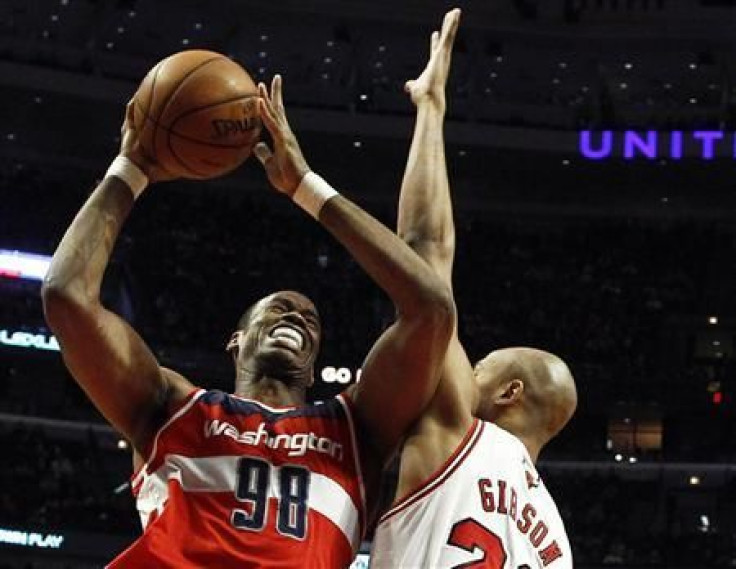 Media journalist Howard Kurtz has been fired from The Daily Beast after Kurtz received widespread criticism for his refusal to admit to an error in a story about NBA player Jason Collins coming out as gay.
On Monday, NBA player Collins announced in a Sports Illustrated article that he was gay, becoming the first openly homosexual major league sports star. In the wake of Collins' announcement, Kurtz wrote an article for the Daily Beast claiming that the NBA player was lying about his past as a gay man, because he at one point had a female fiancée. In his article entitled "Jason Collins' Other Hidden Secret," Kurtz claimed that Collins was hiding this fact from the media.
"One of the reasons that Jason Collins' coming out packed such an emotional punch is that he appeared to be telling all," Kurtz said in his original article on Wednesday. "He had always struggled with being gay, the NBA player said…drawing rave reviews for his candor and a congratulatory call from President Obama. Except that he left out one little part. He was engaged. To be married. To a woman."
Soon after Kurtz' article went live, he received criticism from nearly every corner of the internet. Because while Kurtz claimed that Collins was hiding this fact, in reality, Collins was completely upfront about having dated women in the past. He even openly admitted to being engaged.
"When I was younger I dated women," Collins wrote [emphasis added]. "I even got engaged. I thought I had to live a certain way. I thought I needed to marry a woman and raise kids with her. I kept telling myself the sky was red, but I always knew it was blue."
Even after Kurtz was confronted with the facts surrounding Collins' article, he still attempted to shift the blame onto the NBA player for the way he came out.
"Apologies: Jason Collins did mention his engagement in SI article. But he didn't tell the full story--his ex says she just learned he's gay," Kurtz tweeted in an unsuccessful attempt to silence critics. But sites like New York Magazine, Buzzfeed, Daily Kos and more continued to slam Kurtz for his coverage.
In the uproar surrounding the article, The Daily Beast corrected Kurtz' story and removed the word "Hidden" from the headline, the Atlantic reports. However, that didn't seem to be enough. By Thursday morning, the Daily Beast publicly retracted the article, and later in the evening, publicly announced that Kurtz was fired. "@thedailybeast & @HowardKurtz have parted company...we wish him well," The Daily Beast's editor-in-chief, Tina Brown, tweeted on Thursday.
While Kurtz has been fired from the Daily Beast, he is still under contract with CNN as a contributor. The Hollywood Reporter writes, however, that sources at CNN claim they are unlikely to renew his contract when it comes up.
© Copyright IBTimes 2023. All rights reserved.