How's Queen Elizabeth, Camilla Parker-Bowles' Relationship After Monarch Banned Duchess From Palace?
Queen Elizabeth II and Camilla Parker Bowles have a complicated relationship.
Queen Elizabeth II and Camilla are two of the most important women in Prince Charles' life. However, things weren't easy for the trio in the past.
Initially, the Queen and Duchess of Cornwall had a warm relationship. Camilla's first husband Andrew Parker Bowles was the Queen Mother's grandson. However, things changed when Camilla and Prince Charles dated while he was married to Princess Diana. The Queen reportedly banned her from the palace, Express reported.
In 1992, the Prince and Princess of Wales parted ways while Camilla and Prince Charles continued their affair discreetly. In 1997, the Queen finally accepted Camilla and encouraged her and Prince Charles to go public with their relationship. Unfortunately, Princess Diana tragically died in a car crash.
The heir apparent knew that he would be blamed for his ex-wife's death, so he decided to still keep his romance with Camilla under wraps. In 1999, Prince Charles and Camilla finally formalized their relationship by attending Camilla's sister Annabel Elliot's 50th birthday party together.
The Prince of Wales and Duchess of Cornwall walked down the grand staircase to a chauffeur-driven royal car and sat in the backseat together. At the time, they knew their secret was finally out.
Their departure only took 15 seconds, but they landed on the front pages the following day because they were seen by 200 photographers and journalists. According to Prince Charles' spin doctor Markle Bolland, they planned it all and called it "Operation Ritz."
Bolland was the man behind Prince Charles and Camilla's "T-Day" or together day. He tipped his contact at the Sun and Daily Mail about Annabel's birthday bash and Prince Charles and Camilla's T-Day. Their goal was to end Prince Charles and Camilla's ducking and diving.
After the incident, Queen Elizabeth and Camilla's relationship got better. She eventually allowed them to get married in 2005.
Last year during Prince Charles' 70th birthday party, Queen Elizabeth II made a speech for his eldest son. Her Majesty recognized Camilla by mentioning how she sustained the future king to be his own man who is passionate and creative.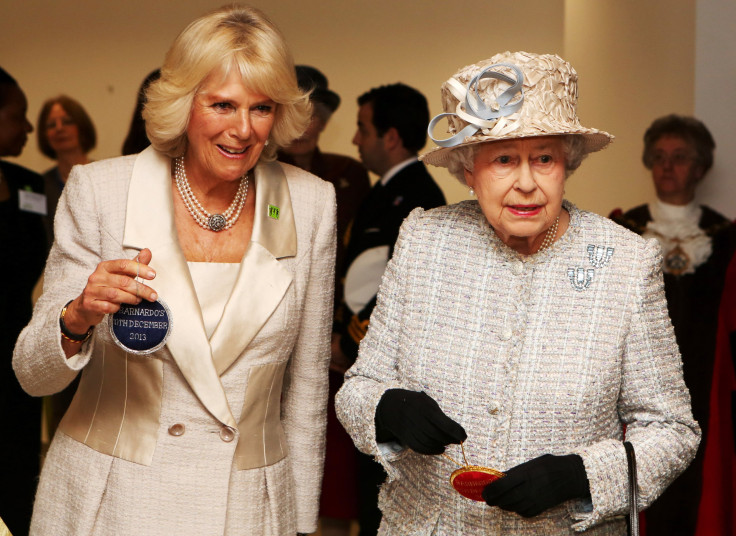 © Copyright IBTimes 2023. All rights reserved.