HP Profit View Lowered at Deutsche Bank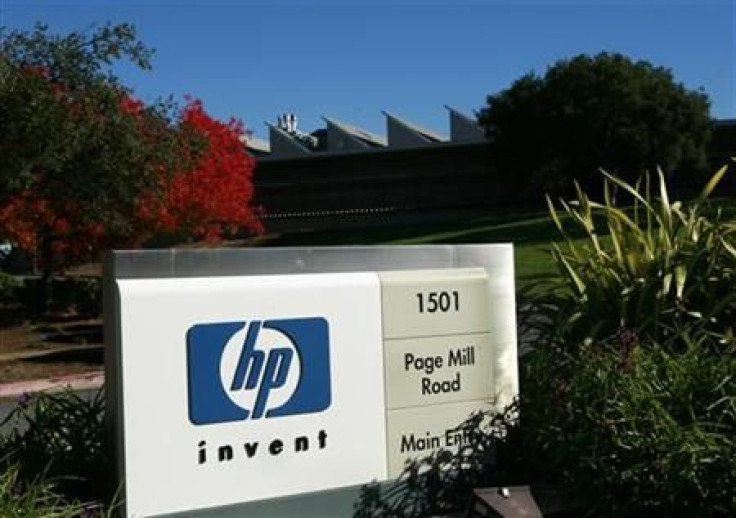 Deutsche Bank has lowered its profit estimates of Hewlett-Packard Co. (NYSE:HPQ) saying that profit centers of the company's major businesses are structurally handicapped and turnaround will be long and slow.
The brokerage cut its fiscal 2012 earnings estimate to $4.10 a share from $4.25 a share and revenue forecast to $125.7 billion from $127.1 billion. Wall Street expects the company to earn $4.54 a share on revenue of $126.07 billion, according to analysts polled by Thomson Reuters.
We cut estimates to reflect deteriorating fundamentals (weak consumer PCs, lower services margins etc) and growing skepticism regarding HP's strategy. We maintain our $20 PT (5x CY12 EPS) and recommend investors Sell HP and switch into Apple (NASDAQ:AAPL) or IBM, analyst Chris Whitmore wrote in a note to clients.
Profit centers within HP's major businesses remain handicapped and profitability is under pressure due to weak demand for HP's offerings and growing pricing pressure. PC headwinds include weak consumer demand/Tablet substitution, HDD supply issues and damage to customer confidence/partner relationships and related pricing pressure, the analyst said.
HP Monday reported a 91 percent drop in its fourth-quarter profit on charges and weak consumer spending. HP also gave a weak outlook for the first quarter and full year 2012, with earnings indicated to miss Street estimates, signaling tough times ahead for the new CEO Meg Whitman.
For the fourth quarter, HP earned $239 million or 12 cents per share, down from $2.54 billion or $1.10 per share last year. Excluding items, it reported earnings of $1.17 per share, compared to $1.33 per share in the prior year. Quarterly revenues fell 3 percent to $32.1 billion. Analysts expected earnings of $1.13 a share on revenue of $32.05 billion.
For the first quarter, HP expects GAAP earnings of 61 cents to 64 cents per share and non-GAAP earnings of 83 cents to 86 cents per share. Analysts currently expect the company to earn $1.11 per share.
For the full year 2012, HP projects GAAP earnings of $3.00 per share, and non-GAAP earnings of at least $4.00 per share, while analysts currently expect $4.54 per share.
Shares of HP were down $1.07 or 3.98 percent to $25.79 on the NYSE.
© Copyright IBTimes 2023. All rights reserved.