Huffington Post Officially Recognizes Union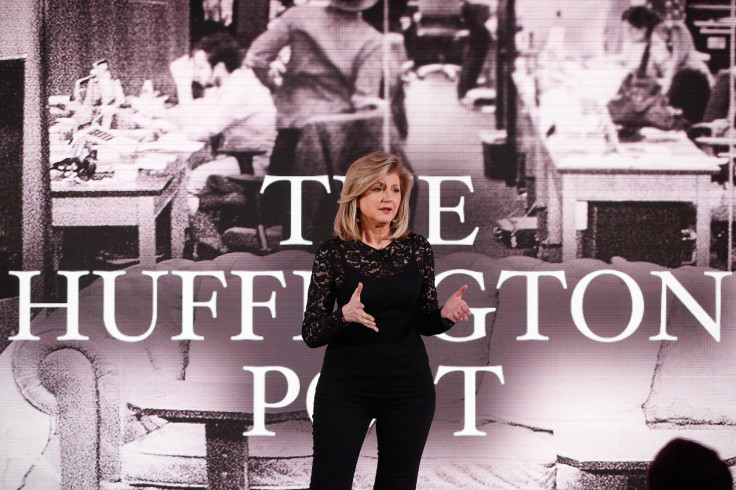 The Huffington Post officially recognized its employees' union Thursday, marking another digital newsroom unionized with the Writers Guild of America, East. International Business Times reported Monday that recognition was coming based on comments from editor-in-chief Arianna Huffington during an all-hands meeting.
On Thursday, Huffington made her comments public.
"I am delighted to let you know that we have reached an agreement with the Writers Guild of America, East (WGAE) to proceed to voluntary recognition by counting signed union cards," she wrote in an email to staff, copied in a press release by the WGAE. "Assuming a majority, we will recognize the union."
"We look forward to a great relationship with our union as we work together to take the Huffington Post to new heights across the world," she said.
The bargaining unit is made up of 262 employees, and does not include fellows, contributors or interns. The unit lost 25 members last week after those employees were let go, most of them collateral damage in the "reorganization" of the site's video department.
IBT reported that a union drive was underway in October, and it was officially announced days later. Talks slowed down in December after management began objecting to the size of the bargaining unit. Employees signed an open letter requesting that management make good on Huffington's initial declaration of support and recognize the guild.
By January, IBT reported, Huffington herself was assuring staff that recognition was not far off.
The Huffington Post's organizing committee released a statement following the announcement: "The unionization of The Huffington Post's editorial staff is another example of our newsroom practicing what we preach."
"The challenges and many steps in this process have brought us together and reaffirmed our commitment to bargaining a strong and fair contract," the statement said. "As we've stated from the very beginning, we're proud to call ourselves HuffPosters, which is why we look forward to continuing to advocate for each other, our workplace, and our profession."
Huffington Post is the largest digital media shop to unionize since Gawker Media kicked off a wave of drives last June. It joins Salon, Guardian US, ThinkProgress, Vice and Al Jazeera America.
© Copyright IBTimes 2023. All rights reserved.