Hugo Chavez Daughter's Photo Flaunting U.S. Dollars Creates Controversy in Venezuela [PHOTOS]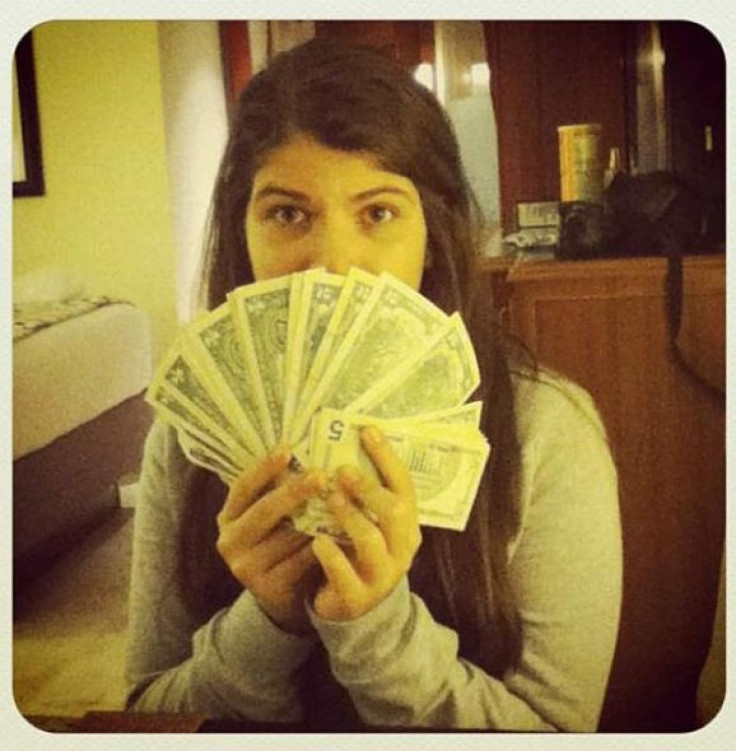 Venezuelan President Hugo Chavez's 14-year-old daughter Rosines Chavez has triggered controversy again in her country by uploading a photo of herself online flaunting a fistful of U.S. dollars.
The photo was posted on her Instagram account, a free photo sharing application which is available on Apple Inc.
Hugo Chavez's daughter posts photo of herself flaunting U.S. dollars in Venezuela. (Twitter)
The photo has created controversy and angered Venezuelans because Hugo Chavez's "21st socialist revolution" has tightly controlled the trading of U.S. dollars in Venezuela for almost a decade, The Guardian reported.
Social media sites such as Twitter and Facebook are flooded with people's comments who said they had been unable to change their local currency bolivars, due to government restrictions on the number of dollars that can be obtained at the official and fixed rate.
Some Twitter users too have mocked Rosines' photo by uploading photos of themselves showing everyday items, calling the craze #rosinesing.
People have also have made fun of Rosines on the micro-blogging site Tumblr by uploading things that have become scarce under Chavez's rule, such as cooking oil, coffee, sugar and other staples.
However, Rosines' mother Marisabel defended her daughter on Twitter saying, "I told her that her mistake wasn't to take the picture, but rather posting it on a medium where there are ignorant people who don't respect others. Some people also said that the dollars she was flaunting were in small denominations and it would not be worth a lot of money.
This is not the first time Rosines has made headlines by uploading a photo. Last year she posted a photo of herself along with Justin Bieber. Twitter users and critics in Venezuela said that the photo showed a glimpse of the Hugo's family exalted lifestyle.
Rosines Chavez with Justin Bieber in Venezuela (twitpic)
© Copyright IBTimes 2023. All rights reserved.