Human Milk Shows 'Promising' Results In Treating COVID-19: Study
KEY POINTS
Human milk or breast milk could protect people with severe COVID-19 from acute lung injury: Study
Breast milk also has antiviral potential against rotaviruses and HIV, say researchers
More research is needed to determine whether human milk can be used as a COVID-19 treatment
Human milk or breast milk could help treat COVID-19 symptoms, according to a new study published this month.
A study published in the online medical journal Biomedicines found that breast milk could be used as a promising therapeutic strategy for managing COVID-19 symptoms. Researchers found that breast milk demonstrated antiviral properties that subdued the virus. Breast milk also had antiviral potential against other pathogens, including human noroviruses, rotavirus, human immunodeficiency virus (HIV) and human influenza virus.
In addition to its antiviral potential, human milk showed anti-inflammatory and immunomodulatory activities. According to the researchers, both properties could help protect people against respiratory mucosal inflammation and acute lung injury, which are commonly seen in patients with severe COVID-19.
While the results of the study were promising, the authors of the paper said more research is needed to fully determine whether human milk could serve as a new treatment against COVID-19.
The findings of the recent study echo the results of a separate study published in JAMA Pediatrics and co-authored by researchers at the University of Rochester Medical Center and New York University.
In that study, which was funded by the National Institute of Allergy and Infectious Diseases (NIAID), researchers found evidence that mothers who have contracted and recovered from COVID-19 and acquired mRNA vaccines had high levels of coronavirus antibodies.
"It's one thing to measure antibody concentrations, but it's another to say that antibodies are functional and can neutralize the SARS-CoV-2 virus," Dr. Bridget Young, assistant professor in the Division of Pediatric Allergy and Immunology at URMC and co-author of the study, said.
"One of the exciting findings in this work is that breast milk from both mothers with COVID-19 infection, and from mothers receiving mRNA vaccination contained these active antibodies that were able to neutralize the virus."
The NIAID- funded study took samples from 77 mothers. At least 47 mothers of them had recovered from prior COVID-19 infection and 30 had received mRNA vaccine shots.
Several studies have found that COVID-19 antibody levels in breast milk remain high between six weeks to six months after a mother has contracted the virus or has been vaccinated against COVID-19.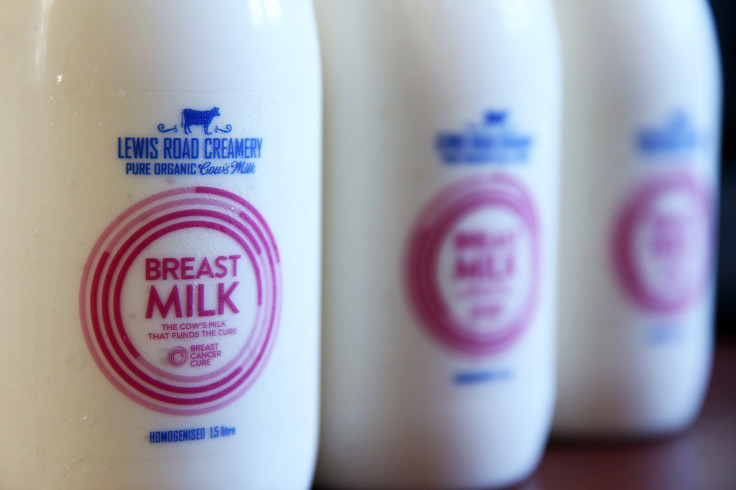 © Copyright IBTimes 2023. All rights reserved.