Hunter Biden Committed 'Fraud' Against Business Partners By Tampering With Documents, Ex-Associate Claims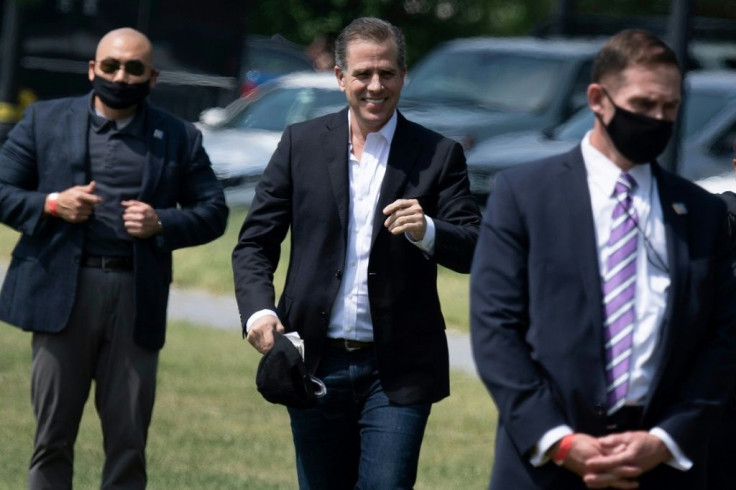 KEY POINTS
Tony Bobulinski made the claim during an appearance on Fox News' Tucker Carlson Tonight
He previously claimed the Biden family was involved in a business dealing with a Chinese energy firm
Multiple reports found no indication that Joe Biden was involved in the dealings
Hunter Biden, son of President Joe Biden, committed fraud against his business partners and funneled millions into a company he owned, according to allegations made by his former business associate Tony Bobulinski.
During an appearance on Fox News' Tucker Carlson Tonight, Bobulinski accused the younger Biden of tampering with key documents to funnel $5 million to Owasco P.C., a law firm Hunter operated.
"It's sort of staggering that that document is exactly the same document as SinoHawk Holdings, LLC. And it appears that Hunter Biden, Jim Biden and the Biden family literally copied the same document down to typos... they removed Oneida Holdings, which was the Delaware LLC that represented Jim Biden, Hunter Biden, myself, Rob Walker and James Gilliar," Bobulinski said.
"Hunter and his lawyer, Jorge Misires, replaced it with Owasco, which was Hunter Biden's law firm or business that he operated. He effectively swapped out an entity that he owned 20% of to a business that he owned 100% of, which is fraud," he added.
Bobulinski's interview with Fox News is expected to be aired on Tuesday's episode of Tucker Carlson Tonight.
Bobulinski is a retired U.S. Navy lieutenant who also served as the CEO of SinoHawk Holdings, a company he has long claimed was formed in a partnership between the Chinese energy firm CEFC China Energy and the Biden family. Hunter later brought Bobulinski into the venture, along with President Biden's brother James, English businessman James Gilliar and former Clinton administration official Rob Walker.
However, the Wall Street Journal later reported that the venture between SinoHawk and the Chinese firm did not push through. The report further said that there were no indications that President Biden himself was involved in the dealings or that he took money from the CEFC China Energy.
The New York Times also reached the same conclusion about Bobulinski's records and added that financial disclosures of the president did not indicate any income related to the supposed venture.
Prior to the 2020 presidential election, Bobulinski also released text messages that appeared to reflect a meeting between him, Joe Biden, and James Biden in May 2017 in California. However, the text messages did not specify what was discussed during the meeting.
Hunter's business dealings are currently being investigated, with U.S. Attorney in Delaware David Weiss leading the probe.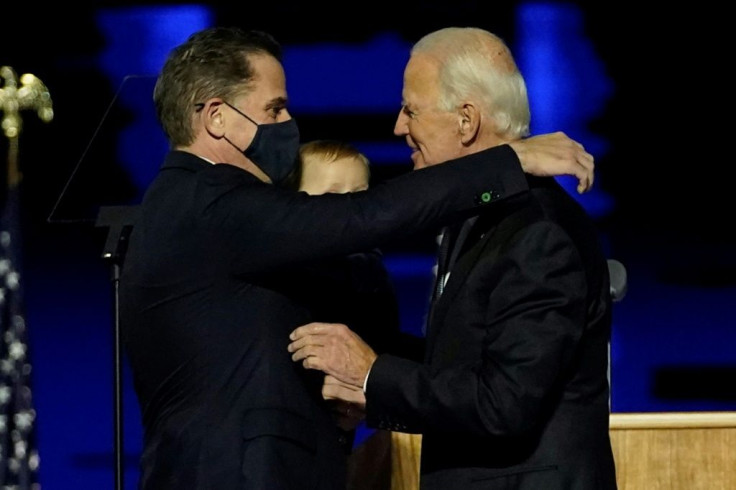 © Copyright IBTimes 2023. All rights reserved.