Hunter Biden Pleaded With Ex-Girlfriend To Get Tested For HIV After Affair: Report
KEY POINTS
Hunter sent the email on July 27, 2018, says a report
Hallie is the widow of Hunter's late brother Beau
The message was found in a laptop that Hunter allegedly left at a Delaware computer repair shop in 2019
Hunter Biden, son of President Joe Biden, allegedly urged his brother's widow to get tested for HIV toward the end of their affair, according to a report.
On July 27, 2018, Biden, 52, sent an email to Hallie Biden imploring her to get tested for HIV, according to The New York Post, which obtained a copy of the email. The International Business Times cannot independently verify the authenticity of the email.
"You need to inform me of the result," Hunter wrote. "TODAY. I am getting tested today. I have been sick scared Hallie and you (hang) up on me."
Hunter also accused Hallie of trying to turn his niece, Natalie, against him. Natalie is the daughter of his late brother, Delaware Attorney General Beau Biden. Beau died of brain cancer in 2015 at the age of 46.
"Then (I'll) stop talking to her and will not (try) (to) see her at all. (I'd) rather (than you continue) to do this to her. (It's) sick and (disturbing)," Hunter added.
The email was found on one of the three water-logged laptops that the First Son had allegedly abandoned at a Delaware Mac Repair shop in April 2019.
In an interview with The New York Times, the computer repair shop owner John Paul Mac Isaac said he could not be sure that the man who owned the laptop was Hunter, adding that he is legally blind. However, he said the man identified himself as the president's son.
At some point, Isaac, who voted for Trump in 2016, said he decided to examine the contents of the computer after the man did not return to retrieve the device. The computer repair shop owner then made a copy of the computer's contents before he contacted the FBI.
Isaac also gave the hard drive that contained the laptop's materials to Rudy Giuliani's lawyer, Robert Costello, who gave it to The Post. Giuliani is said to be one of Trump's key allies in promoting baseless claims about election fraud in the 2020 presidential election.
The publication later alleged that then-Democratic presidential candidate Joe Biden met with an executive from a Ukrainian energy company that Hunter had worked for.
The Post also released a text message purportedly taken from the laptop that showed Hunter using the racial slur "yellow" while referring to Asian women in a conversation with his cousin.
It is still unclear whether the laptop belonged to Hunter. However, The Times noted that one reporter withheld his byline on the story due to credibility concerns.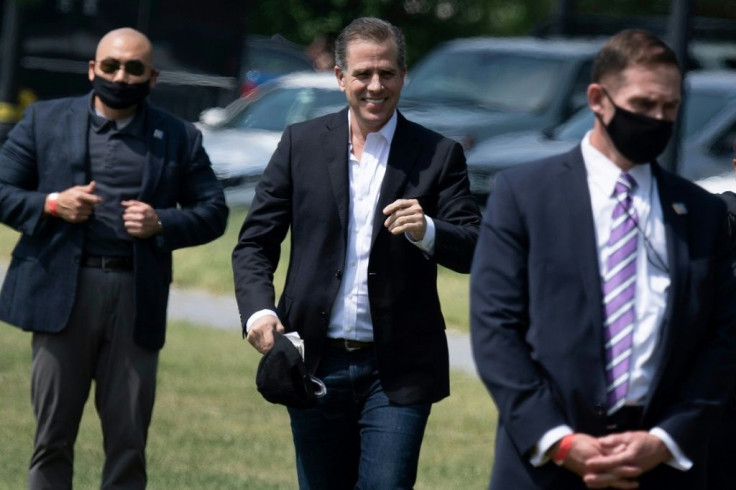 © Copyright IBTimes 2023. All rights reserved.