Hurricane Ian: Florida Man's Brand New Super Car Submerges In Flood Water [Photos]
Hurricane Ian has moved out of Florida leaving behind massive damages to life and property. The calamity claimed everything in its path, including super luxury cars which got dragged out of garages onto the roads.
In a video that went viral on social media, a bright yellow McLaren P1 was seen submerged in water in the middle of the road. The owner of the supercar made a distressing revelation, making this incident even more tragic, reported PowerNationTV.
The owner of the million-dollar car, identified as Ernie, said his garage got flooded due to the hurricane and the strong flow of the water pushed his car out. The McLaren, which is now totaled, was purchased just a week before this incident.
Ernie took to his social media to share updates related to the incident. According to one post, he had driven the car to gather hurricane supplies before Ian made landfall in the state. A mocking comment on the photo said, "This did not age well."
Another picture shows the car parked in his submerged garage alongside another luxury vehicle. "This was the picture before the P1 went thru the garage and The Rolls-Royce Thats (sic) water that you see," he said.
In a third picture showing the car submerged in water, he wrote, "Car went thru the garage."
Twitterati came through with sympathies as well. "You might be having a bad day, but are you having a 'My $3,000,000 1 of 375 ever to be made Mclaren P1's floated out of my garage bc of flood waters from a hurricane less than 2 weeks after I bought it' bad day?" read a tweet.
"Rip to the McLaren P1 that was bought brand new a week ago and now it's floating in the hurricane," wrote another.
"I would argue...if you bought a McLaren P1 in florida you should probably consider evacuating it during a hurricane," responded a user to the previous tweet.
"Oh most definitely! There are people who rented flatbed trucks to hold their hyper cars and he just left it as is," agreed another.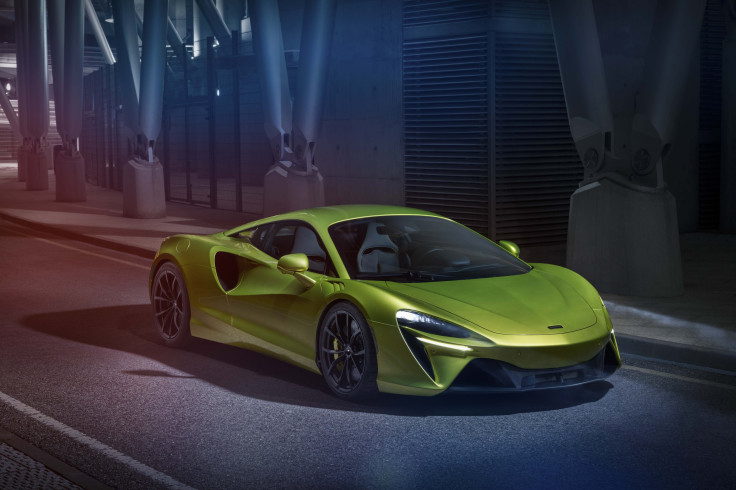 © Copyright IBTimes 2023. All rights reserved.
FOLLOW MORE IBT NEWS ON THE BELOW CHANNELS