Hurricane Irene New York Evacuation Zones [MAPS & INFO]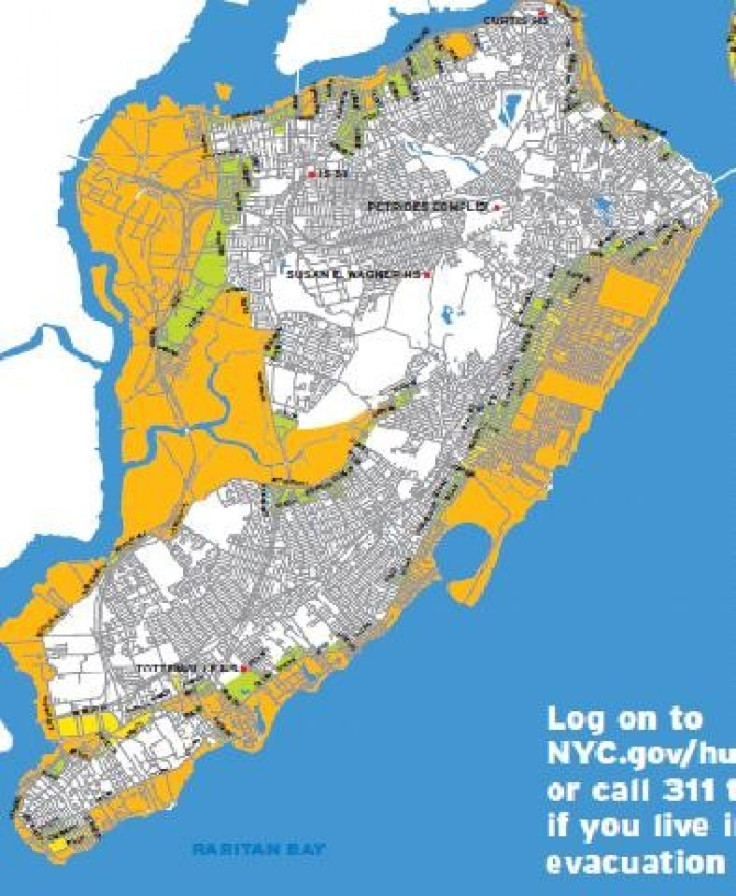 Hurricane Irene is barreling down New York, prompting Mayor Michael Bloomberg to declare the city's first ever mass mandatory evacuation on some areas.
Bloomberg said residents in Zone A need to be out by Saturday at 5 p.m. However, practically speaking, Zone A residents need to get moving by Saturday morning because the coming winds may make traveling difficult by the afternoon and New York's entire mass transit system will shut down by noon.
Hurricane Irene is expected to impact New York on Saturday, with the worst conditions...likely late Saturday night into Sunday afternoon, stated the U.S. National Hurricane Center.
Bloomberg suggested that Zone A residents stay with friends and family in 'no zone' areas. However, if that's not possible, New York City has opened up 91 public shelters for evacuees.
New York's official hurricane guide, which contains resources and tips, is here. The evacuation zone finder, which tells residents by address whether or not they need to evacuate, is here (however, this Web page is often slow or down due to high traffic).
For general info on Hurricane Irene's impact on New York, visit here or call 311.
The map for evacuation zones and a list of public shelters is here (and above).
Zone A is colored orange. Zone B and Zone C, the two next most dangerous zones, are colored yellow and green, respectively.
Must Read: Hurricane Irene Whips New York: Are You Prepared For it? (A Survival Guide)
© Copyright IBTimes 2023. All rights reserved.