Hurricane Sandy Benefit, 'Coming Together,' To Be Held Friday Night, Matt Lauer To Host Telethon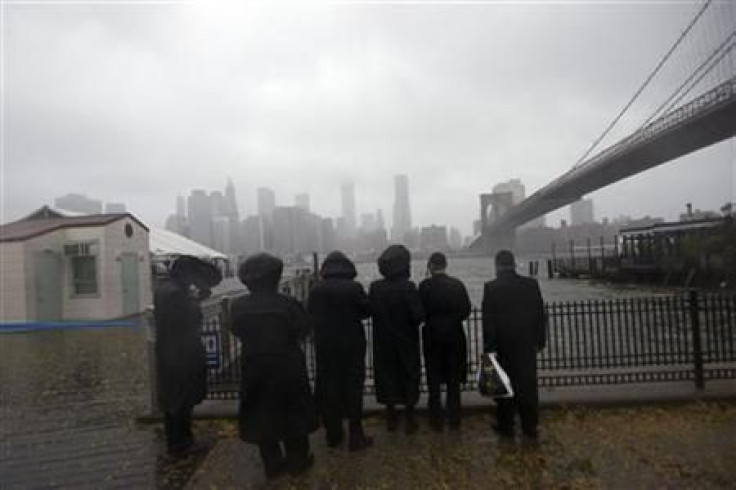 As the East Coast struggles to restore power, mass transportation and basic order to its cities, NBCUniversal has set in motion plans to air a telethon to benefit those in need following the massive superstorm that ravaged New York, New Jersey, Connecticut and parts of Massachusetts and West Virginia.
According to the television network, The special, called "Hurricane Sandy: Coming Together," will air on Friday night, broadcasting from 8-9 p.m. EST simultaneously on NBC, Bravo, CNBC, E!, G4, MSNBC, Style, Syfy and USA with Matt Lauer as its host.
"Coming Together" will include performances by Christina Aguilera, Jon Bon Jovi, Billy Joel, Bruce Springsteen and Sting. Jimmy Fallon and Brian Williams are also scheduled to appear, according to a statement released by NBCUniversal.
While the benefit is currently being aired exlusively on NBCUniversal-owned platforms, the network is allowing other networks to join as well prior to the 8 p.m. EST start time. (The telethon will be tape delayed for the West Coast.)
If "Coming Together" should air across all networks, it would potentially mirror the impact of the 2010 telethon held by George Clooney, which benefited the Haiti earthquake, and aired on all four major networks (NBC, CBS, ABC, Fox) as well as MTV, HBO, PBS and more.
Money collected will be donated to the American Red Cross relief efforts for Hurricane Sandy.
The American Red Cross response to Sandy is very large and will be very costly, affecting a massive area spanning much of the eastern half of the country. Financial donations help the American Red Cross provide shelter, food, emotional support and other assistance to those affected by disasters like Hurricane Sandy. To donate, people can visit www.redcross.org, call 1-800-RED-CROSS or text the word REDCROSS to 90999 to make a $10 donation.
The telethon also will be live-streamed on NBC.com.
© Copyright IBTimes 2023. All rights reserved.