Hurricane Season Travel Tips: When To Vacation & How To Prepare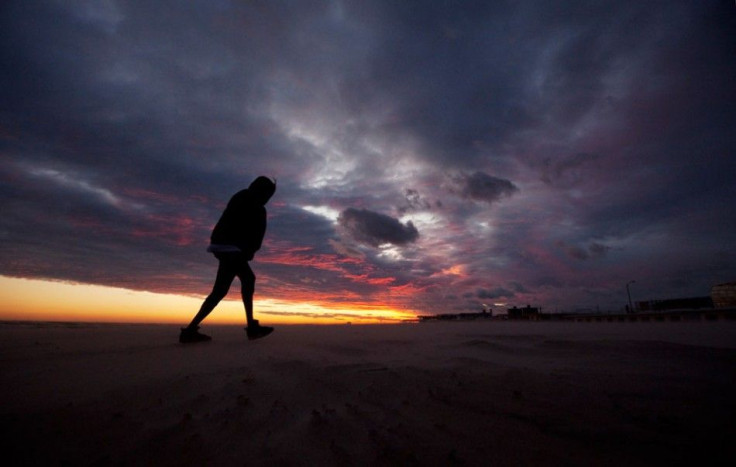 It's ironic that the most popular time for North Americans to travel lines up perfectly with one of the worst times to travel to some of the best regional destinations: hurricane season.
The 2012 Atlantic hurricane season got off to a lively beginning well before its official start date on June 1 with tropical storms Alberto and Beryl, both in mid-May. The traditional season lasts until Nov. 30 and peaks from late July to early October.
Despite the head start, the National Oceanic and Atmospheric Administration (NOAA) predicts a less active season than last year with near-normal conditions. The administration said there's a 70 percent chance of nine to 15 named storms (with top winds of 39 mph or higher), of which, four to eight will strengthen to a hurricane (with top winds of 74 mph or higher) and of those, one to three will become major hurricanes (with top winds of 111 mph or higher, ranking Category 3, 4 or 5).
NOAA's outlook predicts a less active season compared to recent years, said NOAA Administrator Jane Lubchenco, Ph.D. But regardless of the outlook, it's vital for anyone living or vacationing in hurricane-prone locations to be prepared.
The agency noted that this year marks the 20th anniversary of Hurricane Andrew, which struck South Florida as a Category 5 hurricane. It was the first storm in a late-starting season that produced only six named storms. In other words, it doesn't matter how many storms there are, you should always be prepared.
Every hurricane season we ask families, communities, and businesses to ensure they are prepared and visit http://www.ready.gov/hurricanes, said Tim Manning, FEMA deputy administrator for protection and national preparedness. Being prepared includes developing a family emergency plan, putting an emergency kit together or updating your existing kit, keeping important papers and valuables in a safe place, and getting involved to ensure your community is ready.
This is all good advice if you are renting a long-term vacation property near the shore or own a timeshare, but here's a bit of advice for the everyday traveler:
Airplanes, Hotels, and Cruise Ships
The chances of a hurricane ruining your vacation are relatively low, despite what you may think. Not only are land-hitting severe hurricanes rare, but airlines, hotels, and cruise ships all have flexible policies in place for when a storm does actually hit. So, while you may have to postpone your dream trip, it's highly unlikely it will be a complete washout.
If you don't want to be in the middle of the mess, chances are neither does your pilot or hotel receptionist. The minute you find yourself eying the eye of the storm, place a call to your airline and hotel. You'll find that those non-refundable tickets have a little more wiggle room than you'd imagined.
Don't, however, expect a full refund. You're more likely to get a voucher that you'll need to use within a year. While not ideal, it could be a lot worse.
It's also a good idea to use a credit card, opposed to a debit card, for your travel expenses. In the odd case where you encounter a problem, your credit card can handle the dispute on your behalf.
Cruises have a different modus operandi. They rarely cancel trips, choosing instead to re-route your vacation to destinations away from oncoming storms. Say you booked a seven-day tour of the Eastern Caribbean. If a storm is headed that way, you may find yourself exploring the Western Caribbean instead.
All told, the chances of your cruise being canceled are slim to none. What's more likely is a slight headache. Be sure to pack motion sickness pills because a nearby storm can churn up the sea, creating rough waters and a rocky ride.
Knowing Where and When Storms Will Hit
There's no telling when a storm may hit, but statistics offer some clues.
Some 70 percent of storms occur between August and October, so those traveling in June, July, and November have a lower chance of encountering a tropical tantrum. A date you may want to avoid traveling on is September 10. There's been a storm churning out at sea every year for decades on that date.
Knowing where hurricanes actually hit is also essential. Florida (particularly the Keys) and coastal regions of Texas have it worst in the U.S. mainland. Louisiana and North Carolina also have it rough, statistically.
If you crave warm waters with no chance of a tropical disturbance, consider Trinidad and Tobago or the ABC islands of Aruba, Bonaire, and Curacao which lie outside the hurricane belt. Further north, if you're willing to take the risk, several Caribbean destinations offer steep discounts to entice travelers during the low season. Most of the time, the gamble is worth the risk. Be aware, however, that the Bahamas has the worst record by far for hurricanes in the Caribbean.
Whatever your vacation plans are, purchasing travel insurance can put you at ease. Be careful to read the policies, however, because they vary greatly and you'll want to make sure you're covered for the kind of issues you may encounter in your specific destination.
As Jim Grace, President and CEO of InsureMyTrip.com notes, this type of coverage is based on the occurrence of unforeseen events.
Once a storm has been publicly identified, it can only spell trouble for travelers without insurance protection, he says. You need to purchase travel insurance coverage before a storm is predicted and named, not when it's bearing down on you or your intended destination.
As with everything, the key is to plan ahead. If you do, your hurricane season vacation should go off smoothly, come what may.
© Copyright IBTimes 2023. All rights reserved.