Ice Cube Lost $9 Million Movie Role After Refusing To Get COVID-19 Vaccine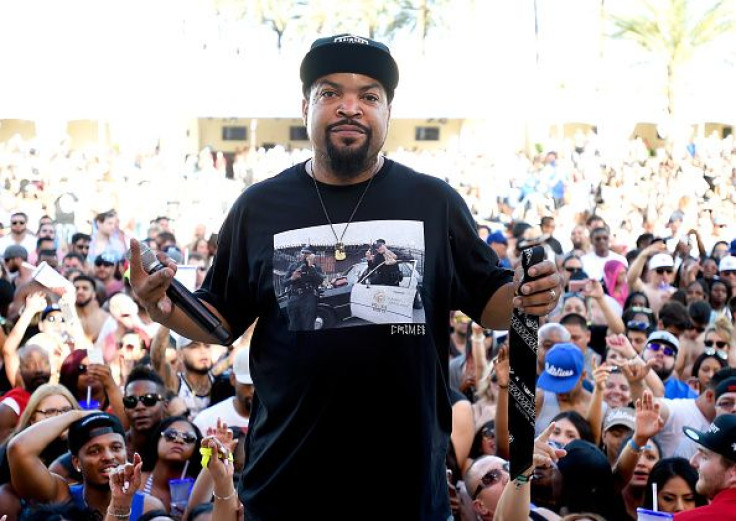 KEY POINTS
Ice Cube admitted to losing a $9 million movie deal on the "Million Dollaz Worth of Game" podcast
Cube claimed he lost out on the role because he didn't want to comply with the production's vaccine mandate
He appeared to confirm reports he was dropped from Sony's "Oh Hell No" due to the vaccine requirement
Ice Cube was forced to let go of a multimillion-dollar movie deal because he refused to take the COVID-19 jab.
On Monday, the "Straight Outta Compton" rapper, 53, recounted how the COVID-19 pandemic affected his career and finances during a new episode of the "Million Dollaz Worth of Game" podcast.
He claimed that his refusal to get vaccinated led to him losing out on a $9 million paycheck.
"I turned down a movie because I didn't want to get the motherf--king jab," he claimed, Variety reported. "I turned down $9 million. I didn't want to get the jab. F--k that jab. F--k ya'll for trying to make me get it. I don't know how Hollywood feels about me right now."
His confession appeared to be a confirmation of reports that surfaced in October 2021 that he was dropped from Sony's comedy "Oh Hell No," which is directed by "Bad Trip" filmmaker Kitao Sakurai and stars Jack Black, due to the vaccine requirement.
The producers of the film reportedly requested all cast members to be vaccinated to participate in the production. At the time, they were planning to shoot in Hawaii during winter.
Later in the interview, Cube clarified that he "didn't turn down" a movie because he refused to comply with the COVID-19 vaccine requirement.
Instead, he claimed, "Those motherf--kers didn't give it to me because I wouldn't get the shot. I didn't turn it down. They just wouldn't give it to me. The COVID shot, the jab...I didn't need it. I didn't catch that s--t at all. Nothing. F--k them. I didn't need that s--t."
During Monday's episode, one of the podcast hosts suggested Cube leave Hollywood for streaming.
"That's Hollywood thought," the actor replied. "They're on some s--t. But me too, I'm on some s--t too."
Cube said he was open to leaving Hollywood and confirmed that he is working on an independent production.
"I'm hustling," Cube added. "Got a lot of things up my sleeve."
Several other celebrities lost roles or left projects amid the pandemic due to their views on vaccination. At least two actors from "General Hospital" left the show because they refused to comply with the production's COVID-19 vaccine mandate.
Ingo Rademacher, who had played Jasper "Jax" Jacks in the daytime medical drama since 1996, exited the show in November 2021 after posting a transphobic meme and anti-vax sentiment on social media.
Steve Burton, who had played Jason Morgan on and off since 1991, also departed the show in the same month over the production's COVID-19 vaccination requirement.
"I wanted you to hear it from me personally," Burton said in a video, which he shared on Instagram. "Unfortunately, 'General Hospital' has let me go because of the vaccine mandate."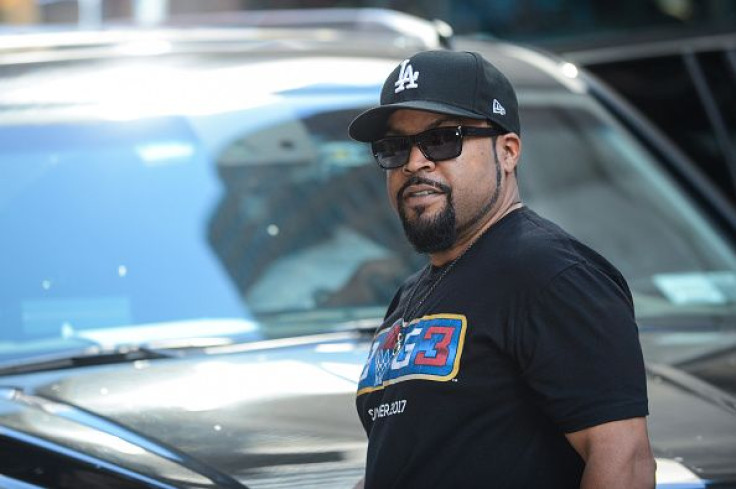 © Copyright IBTimes 2023. All rights reserved.